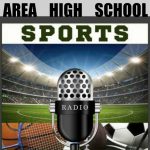 It's a busy schedule of high school baseball and softball today, if the wet fields dry out.   The West Plains Zizzers will travel to Springfield to play Parkview, at Hammons Field.  Mammoth Spring will make a road trip to Norfork.  Thayer will play at home, an SCA battle with Mountain Grove.  Liberty goes to Willow Springs, Salem at Houston and Ava at Cabool.  Eminence will play at Koshkonong. 
On the softball diamond, Thayer will be at home with Plato, Mountain Grove at home with Licking, Liberty home with Winona and Cabool will travel to Niangua.
The West Plains track team will travel to Mountain Home, while the Zizzer golfers will play Thayer at the West Plains Country Club, and Zizzer soccer will be at Mountain View.