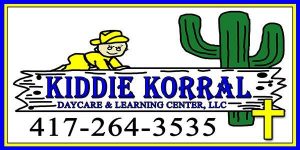 ASH FLAT:
The Ash Flat Senior Life Center invites the community to attend monthly events at the center. Every Tuesday and Friday the center holds bingo from 9 until 10:30, Thursday's the center holds card games, board games and painting classes from 9 until 10:30 and they also have exercise classes every Thursday from 10 until 10:30. Snackes are available and meals are served at 11:30 each day at a cost of $3. Call for more information at 870-994-2174
MAMMOTH SPRING:
Exercise classes are held at the Mammoth Spring Senior Citizens Center 950 Archer Avenue in Mammoth Spring every Monday except major holidays at 9:00 am. The class lasts 30 minutes and involves stretch bands, weights, stretching, and working on balance. Contact Salem Extension Office for more information at 870-895-3301 or Lisa at 870-321-3351.
WEST PLAINS
OMC Thrift Store in West Plains is located at 1807 Porter Wagoner and is open for donations and shopping, Monday through Saturday, 9-5 with sales every Tuesday. Any questions can be answered on our Facebook page or by giving the store a call at 417-257-5915
We are following state guidelines and will have an occupancy limit of 30 that we will implement. There will be a 6ft distancing between customers requirement, especially at the register and when donating at the garage. This will make it easier to keep cross-contamination at a minimum. There will be lines marked out for the appropriate distance near the register, along with the isles being marked as one way only.
We will also be asking that customers leave their carts with the cashiers after they are done so that they can get cleaned. We sincerely thank everyone for their help that we will need to keep our employees and customers safe during this trying time. The Ozarks Medical Center Foundation's mission is "to support Ozarks Medical Center in providing high quality, compassionate health care and promote wellness in the communities we serve."
THAYER
OMC Thrift Store in Thayer, located on 612 South 6th St. is open for donations and shopping Monday through Saturday, from 9AM to 4:30PM with a sale every Thursday. Any questions can be answered on our Facebook page or by giving the store a call at 417-264-2028
We will be going by the guidelines issued by the Governor to help keep us and our patrons safe, so expect to see our employees donning masks and gloves for the upcoming weeks. This also means that there will be a limit on the number of people that will be allowed in the building at one time. There will be lines marked out for the appropriate distance near the register, along with the isles being marked as one way only. The Ozarks Medical Center Foundation's mission is "to support Ozarks Medical Center in providing high quality, compassionate health care and promote wellness in the communities we serve."
NOVEMBER/DECEMBER – THAYER:
The First Baptist Church in Thayer has a Christ centered addiction recovery program each Monday at 6:00 p.m. in The Thayer Christian Activity Center on Chestnut Street.  Celebrate Recovery is a faith-based approach to overcoming addictions.  If you or a loved one is struggling with an addiction you are invited to attend or invite someone to attend with you.  If you would like to donate to the many needs or help in this ministry contact Pastor Bro. Jared Russell at 417-264-3403 or e-mail him at www.jaredpaulrussell76@gamaill.com .  If you are able to help provide part of the weekly meal, please sign up for an item at the Welcome Center.  The help will be much appreciated and will bless many.
DECEMBER- WEST PLAINS
WEST PLAINS EDUCATION FOUNDATION
The West Plains Education Foundation is hosting an online Christmas Home Entertainment Raffle in lieu of the annual Zizzer Homecoming celebration. 100% of funds raised will benefit classroom innovation grants in the West Plains School District.One Lucky Winner Will Receive -Two pair of Airpods, a 50 inch Toshiba Smart Fire TV, 2 iPads, a PS4, a snack basket, and an Echo Smart Home Hub.Facebook Live Giveaway: Thursday, December 17, 2020 at 12:00 p.m.
Sponsors
Ozarks Medical Center (OMC)
BURO
Community 1st Banking Company
CTS Group
Richards Brothers Feed
Sapp Designs Architects
West Plains Bank and Trust Company
Furniture Factory Outlet
Country at Heart
To purchase visit www.zizzers.org or https://rafflecreator.com/…/west-plains-education...
MONDAY THROUGH FRIDAY – THAYER:
The Christian Activity Center in Thayer is open for Walkers from 7:00 until 9:00 a.m. Monday through Friday….and open Monday through Thursday from 10:00 until 2:00 p.m. for Senior Adult Activities.
NOW THROUGH DECEMBER 4-SALEM AR
The Fulton County Sheriff's Office is accepting donations now for their fourth annual shop with a cop programs. The Program pairs an officer with a child to shop for Christmas. Because of the COVID pandemic there may be some changes to the program which will be announced soon.  Donations can be taken to the Fulton County Sheriff's Office or mailed to Shop With A Cop, PO Box 436, Salem AR 72576 or call the Sheriff's Office at 870-321-3193.
NOW THROUGH DECEMBER 4-MOUNTAIN VIEW MO
Mountain View Police Department in partnership with Dollar General and Taco Bell are collecting toys for the Toys For Tots program. Toys collected will be distributed by the Mountain View Police to low income families and other Children in the Mountain View area. Toys must be New, unwrapped and in original packaging. Toys can be dropped off at Dollar general and at Taco Bell in Mountain View.
DONATIONS REQUESTED-MAMMOTH SPRING
Donations are requested for 60 year old Charlie Privett of Mammoth Spring.  An account has been established at Simmons Bank in Mammoth Spring.  Charlie was paralized from the neck down in a hunting accident.
DECEMBER 4-5-6TH-THAYER
Clarity Christmas Cinema….The Clarity Church in Thayer will be hosting a series of "drive-in" Christmas movies this weekend.  Friday night they will show "The Grinch, Saturday will be "ELF" and Sunday night they will show "It's a Wonderful Life".  Movie times will be at 7pm. A Charlie Brown Christmas Special will be shown at 6:30 each evening.  Admission to the drive-in movies will be free and refreshments will be available to purchase.  The Clarity Church is located at 190 Industrial Drive in Thayer.
NOVEMBER 30 – DEC 3 – THAYER:
Thayer/Mammoth Spring Rotary Auction will be held Monday through Thursday on K-Kountry 95 and "The Gift" from 5:30 to 7:30. Numbers to call to place your bids is 417-264-2170 or toll free – 1-844-390-2002.  To view a complete list of auction items go to the Thayer Mammoth Spring Rotary Club Face book page.
NOW THROUGH DECEMBER 7- WEST PLAINS
Habitat for Humanity is taking bids on a Rich Line 16 Foot V Bottom Boat. It has a 15 HP Mercury motor, just tested and runs well, comes with trolling motor, fuel tank, rod holders, anchor, ropes, seats and boat cover……..benefits the Habitat for Humanity in West Plains………..417-256-1576 or 417-256-8246
SATURDAY, DECEMBER 5TH-WEST PLAINS:
The West Plains Optimist Club will host their annual Christmas Craft Show on Saturday, Dec. 5th starting at 8:00am.  Free admission, but as always, they will have a donation box for "Toys for Tots".    The Christmas Craft Show will be held at the Heart of the Ozarks Fairgrounds, on highway 63 north in West Plains.  They will have a space for outdoor vendors and they are looking for food trucks that would like to set up that day.  For vendor information email  KtWilbanks@gmail.com
SATURDAY, DECEMBER 5th – WILLOW SPRINGS:
The Willow Spring Christmas parade begins at 4:30 from the Booster Field.   Prizes for the top 3 floats. $75.00- 50.00 and 25.00.  Santa will be there.
SATURDAY, DECEMBER 5, ASH FLAT
The Ash Flat Christmas Parade will be held on Saturday, Dec. 5th.  The theme of the parade this year is…A Cartoon Christmas,  it begins at 4:30.
SATURDAY, DECEMBER 5 – WEST PLAINS:
Santa Claus will make his appearance Saturday, December 5th at 10:00 a.m. at the "Go Farm" Farmers Market at Endurance Church parking lot in West Plains. He will be on the Howell County Rural Fire Truck and will have treats for the little ones.
FRIDAY & SATURDAY DECEMBER 11th & 12th- MELBOURNE:
Santa will be making his way to Ozarka College – Melbourne on Friday, December 11 from 5:00 p.m. to 7:00 p.m. and Ozarka College's Carpenter Technical Center on Saturday, December 12 from 5:00 p.m. to 7:00 p.m. for this year's Holiday Drive-Thru Christmas Dash! Attendees can drive through the parking lot at the listed locations. You may drop your letter to Santa in the special North Pole mailbox and receive a gift while supplies last!
This event is free to attend and will take place rain or shine. However, it will be canceled in the case of inclement weather. For more information, please contact Suellen Davidson, Ozarka College Director of Development, at 870.368.2059 or email:  sdavidson@ozarka.edu.
SATURDAY DECEMBER 12-WEST PLAINS
The West Plains Chamber of Commerce Christmas Parade is set for December 12th at 4 pm, beginning at the corner of Porter Wagoner and Girdley. Parade entry forms are available at the Chamber office on Jefferson Avenue. No walk ups will be allowed. For more information call the Chamber at 417-256-4433
SATURDAY DECEMBER 12-THAYER
The Echoes of the Past will have a drive thru Christmas Lights Display with caroling, and a nativity scene of Saturday December 12th. Cost is $5 per car load and donations will go to the Salvation Army. The Drive Thru will be open from 5:30 pm until 8 pm.
As the COVID-19 pandemic grows, so do fraud schemes.  Here are some tips to remain safe from scammers.  Never give out your Medicare number or social security number to phone calls, emails or home visits.  There is no vaccine for this virus, so do not listen to solicitors selling a cure or vaccine.  Before donating, know who you are giving money or materials to battle this illness.  As always for your Medicare questions call Arkansas's Senior Health Insurance Information Program for free and unbiased answers– 1-800-224-6330.
Community leaders are banding together in a regional campaign encouraging healthy behaviors from citizens as COVID-19 continues to affect our community. The initiative called "Mask Up Ozarks" is comprised of representatives from Burton Creek Rural Clinic, City of West Plains, Howell County Health Department, Missouri State University-West Plains, Ozarks Medical Center (OMC), Southern Missouri Community Health Center (SMCHC), West Plains Schools and E-Communications (KKountry 95, The Gift, KLOVE and The Train). The coalition believes that how we continue to overcome this pandemic will be through the unified effort. The goal of the campaign is that as a unified message spreads, the region will move closer to a new set of "normal" behaviors in shared spaces. The campaign will provide resources to educate citizens as well as help businesses assure customers that their business is safe to visit, supporting a recovery that lasts.