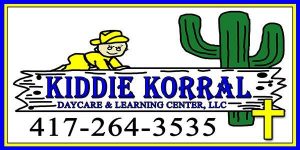 OCTOBER – WEST PLAINS:
If you would like to help a person in need, please stop by Community First Banking Company at Southern Hills Shopping Center in West Plains and place a donation in the jar in memory of Bobby Kelly's son who was found deceased near Rawlings,  Wyoming on October 4th.   The Dad (Mr. Bobby Kelly) is financially challenged right now and is seeking -funds in order  to have a property burial of his son.  Any donation would be appreciated.  If you'd like to contact Mr. Bobby Kelly, call 417-372-1727.
Robert Kelly found dead near Rawlings Wyoming on October 4th 2019.  Contact Bobby Kelly at 372-1727
You're invited to Celebrate Recovery every Monday evening at 6 p.m. at the Thayer First Baptist Church Christian Activity Center at the corner of 5th  and Chestnut Street in Thayer.  Celebrate Recovery is a ministry designed to help hurting people seeking recovery from God for healing of life's hurts, habits and hangups.  Trained leaders provide safe, confidential, Christ centered groups where people can grow.  You can expect love, acceptance, a free meal, large and small group time.  Anyone is welcome.  Call the church office at 417-264-3403 for more information.
SEPT AND OCTOBER – ALTON:
The Alton Senior Center is taking donation of "Nonperishable" foods for their "Baskets of Love" for Thanksgiving and Christmas. This will also include toiletries, paper towels, toilet paper and car and dog food or treats.  The goal is to provide 125 baskets for Senior for Thanksgiving and Christmas each. The Center will have a blanket drive for the seniors.  Volunteers are need for the kitchen and meal drivers.
OCTOBER 10,15, and 17 – WEST PLAINS:
The Public Library in West Plains will hold "Preschool Story Time" for children ages two to six years of age from 10:30 to 11:00 a.m. on Thursday, Tuesday and Thursday, October 10, 15th and 17th.
OCTOBER 3 – 27 – WEST PLAINS:
The West Plains Model Railroad Club presents a Model Train Display at the Heart of the Ozarks Fairground at the Harper building displaying it's H O scale Model railroad.  The admission is FREE with donations graciously accepted.  The hours are Thursday and Friday  from 3 to 7 p.m., Saturday from 10 a.m. to 4 p.m. and Sunday afernoon from 1 to 4.  For more info visit their face book page at West Plains Model Railroad Club.
THURSDAY, OCTOBER 17 – WEST PLAINS:
The Fall Festival Kickoff event for the new Missouri State University-West Plains outdoor amphitheater has been rescheduled to be held this Thursday from 5:00 till 7:00 p.m. There will be tasty offerings of area food trucks, musical entertainment and games for all ages. For more information Call the University at 417-255-7240.
FRIDAY, OCTOBER 18 – SPRINGFIELD, MO:
A gospel concert will be held at the Evangel University Chapel in Springfield, Missouri at 7:00 p.m.  Brian Free and Assurance, Karen Peck and New River and Emily Ann Roberts will be singing.  For more information call 1-888-238-6858.  The college is located at 1111 North Glenstone Avenue.
SATURDAY, OCTOBER 19 – SALEM,AR:
Join in on the fun for a haunted walk in the park and hayride at the Salem Sports Complex at 772 Hwy 9 North in Salem, Ar.  Tickets go on sale at 7 p.m. till 10 p.m.  The junior walk from 7 to 8  and the adult walk from 8 to 10.  The junior walk will be a little less dark and spooky.  The adult walk will be totally dark and very frightening.  All proceeds go to the Salem Sports Complex.  For more information contact Jake Smith at 870-371-0372.  Not responsible for accidents.
SATURDAY, OCTOBER 19 – DYESS, AR.
The Johnny Cash three-day Heritage Festival benefit concert will be held on Saturday, October 19th in Dyess, Arkansas.  On Saturday Rosanne Cash and Marty Stuart will perform in the cotton field adjacent to the Cash Boyhood Home in Dyess.  Lots of activities are planned. For more information call 870-972-2781 or 800-745-3000.
SATURDAY, OCTOBER 19th and OCTOBER 26th – Randolph County in AR:
Water Valley Volunteer Fire Department's 19th Annual Haunted House and Hay Ride is back for another exciting and scary season. The Kid's games, spook house and concession stand opens at 5:30 p.m.  The ticket booth is open until 11 p.m.   The hay ride starts at dusk and the spook house closes when the last ticket is sold.   The cost per ticket is $5 cash per person on both the 19th and the 26th.  All proceeds benefit the Water Valley Volunteer Fire Department in Randolph County Arkansas.  For more info call 870-892-8488.
SATURDAY, OCTOBER 19 – WEST PLAINS:
The West Plains Area Chili Cook-off will be held Saturday, October 19th from 1:00 until 4:00 p.m. at 37 Meddle Works and Stuff, Highway 63 in West Plains.  The winner will receive a $100.00 cash prize. There will be door prizes and a giveaway will be held.  Proceeds will benefit the South-Central Career Center Skills USA Chapter to help members attend district and state competitions.  Registration is required by October 17th.Call Josh at 417-293-3889 for more info.
SATURDAY, OCTOBER 19 – HARDY:
Pastors from various evangelical denominations in the Spring River area are coordinating a Family Values Summit to be held at First Baptist Church of Hardy (next to McDonald's) on Saturday, October 19, at 6:00 p.m.  Jerry Cox, President and Founder of Arkansas Family Council, will be the featured speaker.  He will share the latest information about issues currently facing the state of Arkansas that have a direct impact on families.  They are extending the invitation to anyone in the area interested in learning more about what is going on as it relates to the family.  There are many threats, but there are also some good things happening.  After Jerry Cox speaks, there will be a brief question and answer time.  Area pastors are especially encouraged to attend.  For more information contact Pastor Philip Pinto at Village Bible Church in Cherokee Village (870-257-2769; pastorphil@vbccv.org).
SATURDAY, OCTOBER 19 – WIDEMAN:
The Friends of the Wideman School will hold a Bar-B-Q fundraiser This Saturday from 2:30 to 6:00 p.m. at the Wideman schoolhouse in Izard County, in conjunction with Exploring Izard Country's School House Rockin Road Trip. Proceeds will be used to help for repairs at the school.  Meal consist of Pulled pork or smoked chicken leg quarter, cheesy potatoes, baked beans, drink and dessert for a suggested $5.00 donation. Carry outs available.  For more information contact Melissa Jones at 870-751-3690.
SATURDAY, OCTOBER 20- THAYER/MAMMOTH SPRING:
Don't forget this Saturday is the Lloyd Young FFA Memorial Rodeo at the Thayer/Mammoth Spring Saddle Club Arena located just off of highway 63 in Thayer. It will cost $5 to get in the gate, and will be worth every dollar. John Doss with the Kosh FFA Chapter will be doing BBQ, so everyone needs to come hungry. There will be plenty to eat, and specials on BBQ plate deals. The Cook Shack will open at 5:30, FFA Olympics will start at 6, then stick around for the Ozark Family Rodeo which will begin at 7. If you're looking for a fun night in the ozarks, come on out to the Lloyd Young FFA Memorial Rodeo. All funds raised on Saturday will go to support Mammoth Spring, Thayer, Alton, Kosh, and Couch FFA Chapters. Great cause, great food, and great fun so come on out and support your local FFA Chapters!
SUNDAY, OCTOBER 20- Myrtle
Byrd Freewill Baptist Church on County Road 261 in Myrtle will have Homecoming Sunday October 20th beginning with Sunday School at 10am. The Howell Family will sing at 10:30a and 1:30p. An old fashioned dinner on the grounds (potluck) will be held at Noon. Everyone is welcome to attend. Call Pastor Richard Todd at 417-331-4738 for more information.
SUNDAY, OCTOBER 20- ROVER
Rover Volunteer Fire Department Turkey Shoot on Sunday October 20th starting @ Noon at the Rover Gun Club. There will be a raffle drawing for a 243 Savage Youth Axis  with a Realtree AP camo stock. Tickets are $1.00 each or 6 for $5.00. Cash payback for different events including trap and trap doubles, 22's, splatter board, handgun and high power rifle (not larger than 30 cal.). Entry for each event is $2.50 and that gets your name in the door prize drawings.  There will be drawings throughout the event for door prizes (must be present to win).  Concessions will be available. For more information call 417-293-9020 or 417-764-1024.
MONDAY OCTOBER 21- WEST PLAINS
The Community Blood Center of the Ozarks will host a blood drive from 10 a.m until 3 p.m at Missouri State University In West Plains. For more info call Jared Cates at 417-255-7225
OCTOBER 21 TO 25 – ALTON:
Alton City Clean-up Week is October 21 through October 25th. This does not include any electronic including old computers, TV's and microwaves, old tires, steel, concrete or any construction/ no boards with nails.  All tree limbs and yard waste keep separate from the items you want picked up…have it out for pickup by noon on Thursday, October 24th.
FRIDAY, OCTOBER 25 – ALTON:
A benefit auction and pulled pork dinner will take place at the Alton Senior Center beginning at 5 for Carl and Janie Gamblin.  Carl had been diagnosed with cancer and the benefit is to help defray medical expenses for the family.  Carol suddenly passed away leaving a financial burden on the family.  Please come together and support this family.  Any and all donations are appreciated.  For more info contact Sandy at 417-778-7342.
SATURDAY, OCTOBER 26 – MOODY, MO.:
The Moody Community Center will hold their annual pig roast and fall festival on Saturday, October 26th beginning at 5:00 p.m.  Lots of activities planned, pie auction, bounce house, hayride and costume contest.  Proceeds will go toward building improvement and maintenance on the community building. For more information contact Lynn Squires at 417-255-5694 or Lynn Tyree 417-293-4148.
SATURDAY, OCTOBER 26 – MAMMOTH SPRING:
Mammoth Spring Spooktacular will be held on Saturday, October 26th in downtown Mammoth Spring.  All activities begin at 5:00 p.m.
TUESDAY, OCTOBER 29 – WEST PLAINS:
Ozark Medical Center will host a free Community Education Dinner on Tuesday, October 29th from 6:00 until 7:00 p.m. on Cancer Prevention and Treatment.  Meeting will be held at the OMC Parkway Willard Hunter Classroom.  Reservations are required by call 417-257-6717.
THURSDAY, OCTOBER 31 – COUCH:
The Couch PTO is sponsoring their 11th Annual Trunk-or-Treat event on Thursday, October 31, 2019, from 4:30-6:30 pm at Couch School. This community service event will provide a safe environment for our young trick-or-treaters to enjoy Halloween and an opportunity for the community to unite in supporting our youth. Last year we had over 250 trick-or-treaters participate in the event! This year we are adding a free ride on the "Spooky Halloween Train" for all trick-or-treaters!! Vehicles will be placed in a row with the "trunks" raised and candy ready to hand out to our little trick-or-treaters. Trunks may be decorated and individuals may be in costume, but it is not a requirement to participate. Please remember that this is for children so please no scary, gory, or inappropriate costumes. We will award a $50.00 cash prize to the Best Decorated Trunk! Individuals, businesses and/or organization are welcome to participate! If you are interested in sponsoring a "trunk," or making a donation please contact Kelly Roberts, Elementary Principal at Couch School at 417-938-4215.
THURSDAY, OCTOBER 31 – THAYER AND MAMMOTH SPRING:
Thayer and Mammoth Spring "trick or treating" is Halloween night from 5:00 until 8:00 pm…. trick or treat only where the porch lights are on.
THURSDAY, OCTOBER 31 – THAYER:
The annual Fall Festival activities at the First Baptist Church Christian Activity Center, 420 Chestnut street, in Thayer will be held on Halloween night, Thursday, October 31st from 6:00 until 8:00 p.m. Free games and food.  Admission is a current-dated canned food items that will be donated to the Oregon County Food Pantry. Call 417-264-3403
FRIDAY, NOVEMBER 1 – WEST PLAINS:
It's CHILI Day again from 11 a.m.  to 7 p.m. at First Church of God at 1700 Wayhaven Drive across from the fairgrounds on North Highway 63.  In addition to the chili you may also have vegetable and beef soup plus desserts and beverages.  All you can eat for $6.50 for Adults and $3.00 for Children 12 and under.  Help First Of God support the ministries of this church.  They'd love to see you and of course always welcome at anytime to their congregation.
SATURDAY/SUNDAY, NOVEMBER 2 and 3- THAYER:
Mistletoe Magic Arts and Crafts Show on Saturday November 2nd and Sunday November 3rd at Thayer High School. Saturday from 10a to 5p and Sunday from 11a to 4p. For more information contact Trena Spears at 870-371-0848.
SATURDAY NOVEMBER 2-Hardy
An ATV & UTV Scenic Ride will be held starting at Hardy City Hall at 10 a.m. with registration starting at 9 a.m. They will also have a BBQ with beans and slaw at the end of the ride and drawings for prizes.  Entry fee is $25 per unit. Proceeds go to the Hardy Loberg Bathroom Project.
SATURDAY, NOVEMBER 2 – HARDY:
ATV & UTV Scenic Ride will be held on Saturday, November 2nd starting from the Hardy City Hall at 10:00 a.m.  Sign up starts at 9:00 – entry fee is $25.00 per unit.  There will be cash drawings and local restaurant gift certificates.  Bar-B-Q with beans and slaw at end of ride. Proceeds will go toward the Hardy Loberg Bathroom project.
SATURDAY, NOVEMBER 2 – THAYER:
The annual factory reunion will be held Saturday, November 2nd at 11:00 a.m. at the Country Cottage Café in Thayer. Stop by and visit with your friends.  For more information contact Rosie Mainprize at 816-578-2330.
SATURDAY & SUNDAY –NOVEMBER 2ND & 3RD – HARDY:
The Hardy Gun and Knife Show Saturday, November 2nd from 9:00 to 5:00 and Sunday, November 3rd from 9:00 till 3:00 in the Historic Hardy Gym in downtown Hardy. Admission is $5.00 for both days…children 12 and under free.
SUNDAY, NOVEMBER 3 – WEST PLAINS:
The West Plains Community Messiah Sing directed by Larry Dame, will be held on Sunday, November 3rd at 2:30 p.m. at the First Presbyterian Church, 112 Aid Avenue, West Plains.  No admission is charged and seating is open to first come first serve. This event is sponsored by the West Plains Council on the Arts.  For more information e-mail info@westplainsarts.org.
SUNDAY, NOVEMBER 3 –
DAYLIGHT SAVINGS TIME WILL END AT 2:00 A.M. SET YOUR CLOCKS BACK ONE HOUR TO 1:00 A.M.   WE WILL BE ON CENTRAL STANDARD TIME UNTIL MARCH 2020.
SATURDAY, NOVEMBER 9 – THOMASVILLE:
The Friends of the Thomasville Community Center will host a fund raiser Christmas Bazaar and Bake Sale on Saturday, November 9th from 8:00 until 2:00 p.m. at the Community Center. There will be gift items, flea market finds, dessert bar and baked foods, as well as a soup and chili lunch.  This is to help the ongoing maintenance of the building.  For more information contact Brenda Bell at 417-764-3349.
FRIDAY, NOVEMBER 11 – WEST PLAINS:
A Christmas Downtown Event will be held following the Chamber Christmas Parade.  (This is instead of the first Friday Stroll.)  If you would be interested in participating, the Christmas Downtown Event will shut the Square streets down for activities all around the square.
SATURDAY, NOVEMBER 16 – ROVER:
The BB Road Fire Department will host their Ham and Bean/ Chili Supper with all the fixings and desserts. A "Hunter's Meal" on Saturday, November 16th from 5:00 until 8:00 p.m. at the BB Road Community Center.  Go to Highway 160 East to Intersection of County Road 225/222, then 10 miles East of Alton. Cost is $8.00 for adults…children 12 and under $4.00 and preschoolers free.  Carry outs will be available. A drawing will be held for a Savage Axis Rifle and a kitchen appliance package.
MONDAY, DEC 2 – SALEM, AR:
The lighting of the Christmas tree and Parade will be held on Monday, December 2nd on the square in Salem.
DECEMBER 2 – CHEROKEE VILLAGE:
CHRISTMAS IN THE VILLAGE IN CHEROKEE VILLAGE MALL.
SATURDAY, DEC 7 – HORSESHOE BEND – CHRISTMAS PARADE.  PLUS, FESTIVAL OF LIGHTS SATURDAY AND SUNDAY, DECEMBER 7TH AND 8TH.
DECEMBER 8 – WEST PLAINS:
A Little Mister and Little Miss Christmas Pageant will be held on Sunday, December 8th at 3:00 p.m. in the West Plains Civic Center.  There is no cost to enter. Age division are 2 through 4, 5 through 7 and 8 through 12 and older. Dance and musical performances will presented by students of Attitude Dance and Arts Studio and the West Plain Swing Set Singers, directed y Kelli Dame. The winners in the 8 through 12 will ride in the Christmas Parade on December 14th.  Entrants should wear Sunday School attire and no makeup will be allowed. They will be judged on their ability to answer questions before and audiences and overall stage presents. This will help children to have more confidence in school learning to speak in front of a crowd.  Each participating child will receive a crown and stocking with toys and candy.  You can pick up your entry form at the Quill, Sugar Lily Bakery and Floral and each of the county's schools.  For more information call the pageant organizer Pamela Splettstoesser-McCann at 417-274-8548.
SATURDAY, DECEMBER 14 – HARDY:
HARDY CHRISTMAS PARADE WILL TAKE PLACE WITH MANY FLOATS AND EVENTS.
SATURDAY, DECEMBER 21 –MAMMOTH SPRING:
CHRISTMAS EXTRAVAGANZA AT MAMMOTH SPRING STATE PARK.
SATURDAY, DECEMBER 21 – HORSESHOE BEND:
MUSIC IN THE MOUNTAINS CHRISTMAS SHOW IN HORSESHOE BEND.
MAMMOTH SPRING:
Exercise classes are held at the Mammoth Spring Senior Citizens Center 950 Archer Avenue in Mammoth Spring every Monday except major holidays at 9:00 am. The class lasts 30 minutes and involves stretch bands, weights, stretching, and working on balance. Contact Salem Extension Office for more information at 870-895-3301 or Lisa at 870-321-3351.