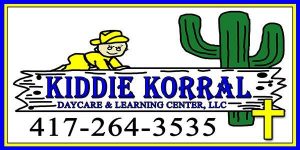 ASH FLAT:
The Ash Flat Senior Life Center invites the community to attend monthly events at the center. Every Tuesday and Friday the center holds bingo from 9 until 10:30, Thursday's the center holds card games, board games and painting classes from 9 until 10:30 and they also have exercise classes every Thursday from 10 until 10:30. Snackes are available and meals are served at 11:30 each day at a cost of $3. Call for more information at 870-994-2174
HARDY:
The Hardy First Baptist Church offers a free lunch every Wednesday to families and individuals in need of a good meal. The Mission Project is called "Super Wednesdays". Lunch is served at 11 am. The Church is located on Main street in Hardy. For more information call 870-856-3767
MAMMOTH SPRING:
Exercise classes are held at the Mammoth Spring Senior Citizens Center 950 Archer Avenue in Mammoth Spring every Monday except major holidays at 9:00 am. The class lasts 30 minutes and involves stretch bands, weights, stretching, and working on balance. Contact Salem Extension Office for more information at 870-895-3301 or Lisa at 870-321-3351.
MARCH 25 UNTIL FURTHER NOTICE
The Bridges Program is open for families in need of food and hygiene items. Program director Cyndi Wright and her team have been busy packing bags of groceries to help our community. If you or someone you know could use a little extra help, please stop by Bridges Monday through Friday at 10:00 a.m. – 11:30 a.m. at 1013 North College Street (right across from the district transportation department).
**The Bridges program is a West Plains School District project. It is a community-based organization designed to help meet students' needs in the West Plains School District and the surrounding rural schools, leading to children being able to focus on their education. For more information about the Bridges program or to donate, please call 417-256-6155.
NOW UNTIL FURTHER NOTICE
The Boys and Girls Club of Thayer is offering free meals for children in the Thayer and surrounding area each Monday thru Friday evening.  You can pick up a meal at the Thayer Elementary School between 5 and 7pm, or call 417-280-2582 for meal delivery.
NOW THROUGH APRIL 24 – ALTON:
The Alton License office will be closed until Friday, April 24th.  The state has issued a 60-day extension on most drivers license and license plate transaction.  For more information please visit DOR.MO.GOV.  All penalties will be waived until May 1st.  If you have an emergency situation call 417-270-7164 to schedule and appointment. They will return your call.
FRIDAY, JUNE 19 – OMC BLOOD DRIVE – WP
The OMC and Community Blood Center of the Ozarks will hold a blood drive at OMCParkway Center, Walk In, in West Plains on Friday June 19th .  Call 1-800-280-5337 to make an appointment or visit the web site – www.cbco.org/donate-blood/to make an appointment.
THURSDAY, JULY 23 – OMC – WEST PLAINS:
A free school athletic physical will be held on Thursday, July 23rd at the Shaw Medical Building, 1111 Kentucky Avenue in West Plains.  Student athletes must have a signed consent form to participate.
SATURDAY, SEPTEMBER 12TH  – THAYER:
The Annual Southern Gospel Concert for 2020 HAS been rescheduled for Saturday,  September 12th  The award winning GOLD CITY QUARTET is coming for a 7 p.m. concert at Thayer High School.  Coming soon is  ticket information for this highly anticipated event.   Call 417-264-7211 or 417-255-2548 for more information. This 41st annual event is hosted by K-Kountry 95, The Gift, 100.9 The Train and K-LOVE 107.1
As the COVID-19 pandemic grows, so do fraud schemes.  Here are some tips to remain safe from scammers.  Never give out your Medicare number or social security number to phone calls, emails or home visits.  There is no vaccine for this virus, so do not listen to solicitors selling a cure or vaccine.  Before donating, know who you are giving money or materials to battle this illness.  As always for your Medicare questions call Arkansas's Senior Health Insurance Information Program for free and unbiased answers– 1-800-224-6330.
OCTOBER 2020- THAYER:
The Oregon County Historical Society will NOT meet until October.  The date will be announced later.