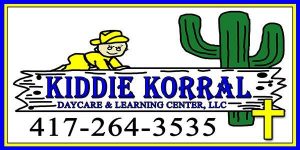 ALTON:
There will be a Community Prayer meeting held the last Saturday of each month on the Alton Courthouse southside lawn at 9:00am with a different speaker providing the message each month.
The Oregon County Farmers Market will be starting up for the season on Saturday, May 1st in Alton.  The Farmers Market is held behind the Alton City park each Saturday from 9am-1pm.
ALTON & THAYER:
The Alton & Thayer Senior Centers will now be offering "hot meals to go" on a weekly basis.  The meals will be done "take out style" at the front door at each center.  For more information, call the Alton Center at 417-778-7342 or the Thayer Center at 417-264-7354 or visit social media pages for each center and to view menus.
ASH FLAT:
The Ash Flat Senior Life Center invites the community to attend monthly events at the center. Every Tuesday and Friday the center holds bingo from 9 until 10:30, Thursday's the center holds card games, board games and painting classes from 9 until 10:30 and they also have exercise classes every Thursday from 10 until 10:30. Snackes are available and meals are served at 11:30 each day at a cost of $3. Call for more information at 870-994-2174
HARDY:
The Spring River Artists Guild at 300 Main Street in Hardy will now be open each Friday, Saturday, and Sunday until Christmas.  Friday hours are 12-4pm, Saturday hours are 10am-4pm, and Sunday from 1-4pm.  Look for the big ART sign and the purple porch.  Masks are required.
MAMMOTH SPRING:
Exercise classes are held at the Mammoth Spring Senior Citizens Center 950 Archer Avenue in Mammoth Spring every Monday except major holidays at 9:00 am. The class lasts 30 minutes and involves stretch bands, weights, stretching, and working on balance. Contact Salem Extension Office for more information at 870-895-3301 or Lisa at 870-321-3351.
Bear Necessities is currently only accepting donations of jeans and/or coats at this time.   Thank you for your continued support.
MOUNTAIN VIEW:
Local Farmer's Market held every Saturday on Pine Street in Mtn. View from 8:00am to 1:00pm.
SALEM, AR:
The Salem VFW Post 9777 Auxiliary Patriotic Art Contest will be held this year at the 2021 Fulton County Fair.  The theme of the contest is "What Red, White, and Blue Means to Me".  Art work can be any medium and must be framed or mounted on heavy poster board, wired and ready to hang, no sawtooth hangers will be allowed. The VFW Auxiliary will present cash awards of $25, $20, and $15 to each age category.  Rules are available online on the fair website at www.fultoncountryfair.org or can be obtained at the Fulton County Fair Office at the fairgrounds, 124 Arena Lane in Salem.  They can be emailed to those interested by calling 870-865-5565.  All entries should be entered by July 10th and check in on July 16th from 11:00am to 6:00pm.
SUMMERSVILLE:
A free beginners line dance workout is offered each Thursday from 5:30–6:30pm at the Summersville Senior Center.  A $1 donation to the senior center is suggested to cover use of the facility.  For more information, call 417-932-4866.
WEST PLAINS:
Ozarks Healthcare Thrift Store in West Plains is located at 1807 Porter Wagoner and is open for donations and shopping, Monday through Saturday, 9-5 with sales every Tuesday. Any questions can be answered on our Facebook page or by giving the store a call at 417-257-5915
We are following state guidelines and will have an occupancy limit of 30 that we will implement. There will be a 6ft distancing between customers requirement, especially at the register and when donating at the garage. This will make it easier to keep cross-contamination at a minimum. There will be lines marked out for the appropriate distance near the register, along with the isles being marked as one way only.
We will also be asking that customers leave their carts with the cashiers after they are done so that they can get cleaned. We sincerely thank everyone for their help that we will need to keep our employees and customers safe during this trying time. The Ozarks Healthcare Center Foundation's mission is "to support Ozarks Healthcare  in providing high quality, compassionate health care and promote wellness in the communities we serve."
The West Plains Senior Center is seeking donations of books, arts and crafts supplies, needlework/embroidery supplies, and art supplies that include canvases, paints, and paint brushes.  Any items will be greatly appreciated. Call Joy at 417-256-4055 for more information.
Celebrate Recovery meets every Thursday evening at 7pm at First Baptist Church in West Plains.  The program starts with a meal at 6pm.  At 8pm, small sharing groups are offered, based on specific issues and are safe places to give and receive positive support for individual needs.  Celebrate Recovery is free and open to the public.  Childcare is available by reservation for kids up to 4th grade.  Call the church office for more information at 417-256-3128.
The West Plains Education Foundation is hosting an outdoor patio raffle with 100% of the proceeds benefiting the West Plains School District students in the form of classroom innovation grants.  Just in time for summer, one lucky winner will receive a set of Adirondack chairs and table, a steel firepit, a pair of cornhole boards, an octagon picnic table, an outdoor side table, and a folding bench.  All items made by the South Central Career Center carpentry and welding classes.  A Facebook live giveaway will be held on Wednesday, May 26th at 12 noon.  Tickets are $10 for 1 or $50 for 6.  For more information call 417-256-6155.
The West Plains Area Farmers Market, located in the East Towne Village pavilion, at 1380 Bill Virdon Blvd. in West Plains, is now open from 2 to 6 p.m. Tuesdays and 9 a.m. to 1 p.m. Saturdays.
THAYER:
Ozarks Healthcare Thrift Store in Thayer, located on 612 South 6th St. is open for donations and shopping Monday through Saturday, from 9AM to 4:30PM with a sale every Thursday. Any questions can be answered on our Facebook page or by giving the store a call at 417-264-2028
We will be going by the guidelines issued by the Governor to help keep us and our patrons safe, so expect to see our employees donning masks and gloves for the upcoming weeks. This also means that there will be a limit on the number of people that will be allowed in the building at one time. There will be lines marked out for the appropriate distance near the register, along with the isles being marked as one way only. The Ozarks Healthcare Foundation's mission is "to support Ozarks Healthcare in providing high quality, compassionate health care and promote wellness in the communities we serve."
The First Baptist Church in Thayer has a Christ centered addiction recovery program each Monday at 6:00 p.m. in The Thayer Christian Activity Center on Chestnut Street.  Celebrate Recovery is a faith-based approach to overcoming addictions.  If you or a loved one is struggling with an addiction you are invited to attend or invite someone to attend with you.  If you would like to donate to the many needs or help in this ministry contact Pastor Bro. Jared Russell at 417-264-3403 or e-mail him at www.jaredpaulrussell76@gamaill.com .  If you are able to help provide part of the weekly meal, please sign up for an item at the Welcome Center.  The help will be much appreciated and will bless many.
Starting the week of January 18th, the Tax Collector office in Thayer will be open on Wednesdays and Thursdays from 9am – 4pm. These hours will remain until further notice.
The Christian Activity Center in Thayer is open for Walkers from 7:00 until 9:00 a.m. Monday through Friday….and open Monday through Thursday from 10:00 until 2:00 p.m. for Senior Adult Activities.
A Grief Support Group seminar will be held weekly beginning Thursday, January 7 at 6:00 p.m. at the Thayer Freewill Baptist Church, 4th and Oak Street in Thayer.  This seminar will continue through April 8th.  No charge for this…everyone welcome.  Grief Share is a special weekly seminar and support group designed to help you rebuild your life after losing a loved one.
MELBOURNE, AR:
Ozarka College announces that enrollment in the Paul Miller Fitness Center is being offered free of charge to all local law enforcement officers and active duty military members. The Paul Miller Fitness Center is located on the campus of Ozarka College in Melbourne. The Center offers state of the art fitness equipment and personal training regimens may be developed by fitness center coordinator Stacy Gore. Any questions call 870-368-2090.
MONDAY, APRIL 12 thru MAY 31–THAYER:
Thayer Elementary School is now registering Preschool and Kindergarten students for the next school year.  Appointments must be made by contacting the Elementary School at 417-264-4600.  Kindergarten registration will be held on June 1st & 2nd from 8:00am to 1:00pm.  To register for Kindergarten, a child must be 5 years old before August 1, 2021.  Preschool screenings will be held June 3rd & 4th from 8:00am to 1:00pm.  To register for Preschool, a child must be 4 years old before August 1, 2021.  Parents must bring their child to the screening as well as their immunization records,   Social Security number, birth certificate and proof of residency.
HIGH SCHOOL GRADUATION DATES:
 Doniphan–May 14th at 7:00pm
Mtn. Grove–May 14th at 7:00pm
Thayer–May 15th at 6:00pm
Koshkonong–May 15th at 2:00pm
Summersville–May 16th at 2:00pm
Mammoth Spring–May 17th at 7:00pm
West Plains–May 17th at 7:00pm
Salem, AR–May 17th at 7:00pm
Viola, AR–May 18th at 8:00pm
Bakersville–May 21st at 6:00pm
Mtn. Home, AR–May 21st at 8:00pm
MISSOURI STATE UNIVERSITY GRADUATION–WEST PLAINS:
Officials at Missouri State University-West Plains (MSU-WP) will recognize graduates at two modified traditional ceremonies May 15th at the West Plains Civic Center. The ceremonies will take place at 9 a.m. and 12 p.m. in the civic center arena. Missouri State University System President Cliff Smart will be the featured speaker at both ceremonies. University officials will limit the capacity of participants and visitors allowed for each ceremony. Participants and guests also will be physically distanced and masked. Each graduate can invite up to 10 guests. If guests do not have a mask, one will be provided as they enter the arena. For more information, contact the MSU-WP academic affairs office at 417-255-7272.
WEDNESDAY, MAY 12–WEST PLAINS:
The grand opening of the new West Plains Splash Pad at the Butler's Children's Park will be held at 11:30am on Wednesday, May 12th.  The Splash Pad is the first phase of a larger project that will include additional play equipment, walking trails, fencing and parking spots at the park.
SATURDAY, MAY 15–WEST PLAINS:
The American Legion Post in West Plains will be hosting a breakfast every third Saturday from 7–10am, beginning on May 15th.  Cost is $5 for all-you-can-eat eggs, gravy, biscuits, bacon, sausage, pancakes, hash browns, coffee, juice or milk.  The American Legion Post is located at 1401 Bill Virdon Blvd.
SUNDAY, MAY 16–BAKERSFIELD:
The First Assembly of God Church in Bakersfield will host the national award winning Old Paths Quartet on May 16th at 6pm.  Admission is free and a love offering will be taken.  For more information, call 417-257-4301.
THURSDAY, MAY 20–SATURDAY, MAY 22–WEST PLAINS:
The West Plains Lady Zizzer Softball Camp will be held on May 20th, 21st and 22nd.  For more information, contact the West Plains High School at 417-256-6150.
SATURDAY, MAY 22–THAYER:
The New Life Worship Center in Thayer will be hosting God's Creation and Dinosaurs on the Ark on May 22nd at 2pm.  Come learn about creation and how Noah fit dinosaurs on the ark.  There will be fun games, songs and food.  New Life Worship Center is located at 306 Church Street.
SATURDAY, MAY 22–HORESHOE BEND, AR:
The Spring River Shriners Annual Buddy Bass Tournament will be held on May 22nd at Crown Lake in Horseshoe Bend.  1st place–$1,000, 2nd place–$500, and #rd–$250, along with $100 big bass.  Call 870-257-5967 to enter or visit Spring River Shriners on Facebook for more information.
MAY 24-27-THAYER BASKETBALL CAMP
All area youngsters in grade K-8 are invited to participate in the Bobcat Basketball Skills Camp, sponsored by the Alton/Thayer Elks.  The camp will run May 24th thru the 27th with seperate camps for different grade levels.   Coaches participating in the camp include Jared Phay of SMSU-West Plains, Alex Wiggs of Three Rivers college, Tom Barr and Chad Tapp of Lyon college.  Cost of the camp is $50 per student and include a camp t-shirt.  Registration forms are available at the Thayer High School and on the Thayer High School Facebook page.
FRIDAY, MAY 28–SATURDAY, MAY 29–SALEM, AR:
The Fulton County Homecoming Festival will be held Memorial Day weekend on May 28th & 29th with "We grow in different directions but our roots bring us back home" as the theme.  A few of the planned activities include an Apple Pie 5K, downtown parade, squirt race, street dance, terrapin race, and movie on the lawn.  Runners can register for the Mark Thomas 5K Memorial Run online at www.runsignup.com.   To go along with the theme of our "roots bring us back home", the Salem Chamber of Commerce is bringing back the Homecoming Parade which will feature antique cars, State Champion sports teams, local businesses, clubs and organizations.  Anyone interested in participating in the parade is encouraged to call 870-865-2545 or contact the Salem Chamber of Commerce on their Facebook page.
MONDAY, MAY 31st–ARKANSAS RESIDENTS
Arkansas residents can now assess your Real Estate and personal property anytime between now and May 31st.  All personal property and all new buildings built in 2020 must be assessed by May 31st  to avoid a penalty.  You can go to the assessor's office in your home county courthouse or assess on line at actdatascout.com.
SATURDAY, JUNE 5–WEST PLAINS:
The 2021 Old Time Music Festival will be held in downtown West Plains from 10am–9pm.  This annual event is a signature event for West Plains.  The festival seeks to celebrate, preserve, pass on and nurture an appreciation of the old-time music and folk life traditions distinctive to the Ozark Highlands.  Admission to all festival events is free. Organizers promise a full day of great activities and music.  Music on the main stage will begin at noon and continue through the end of the headliner performance at 8 pm.  Vendor Booth space will be available and registration forms are available at the festival website at http://oldtimemusic.org or by phone at 417-274-8618.
TUESDAY, JULY 20 thru JULY 24–MAMMOTH SPRING:
The VFW Post 7831 will host the annual Old Soldiers Reunion July 20th thru 24th in Mammoth Spring.
SATURDAY, NOVEMBER 6 thru NOVEMBER 7–THAYER:
The Thayer High School Beta Club will once again be hosting Mistletoe Magic on November 6th & 7th at the Thayer High School.  This annual event includes vendors offering arts, crafts, foods, etc.  Vendor applications are now being accepted with a deadline of September 1st.  For more information, call Trena Spears at 870-371-0848 or by email trenaspears@gmail.com
As the COVID-19 pandemic grows, so do fraud schemes.  Here are some tips to remain safe from scammers.  Never give out your Medicare number or social security number to phone calls, emails or home visits.  There is no vaccine for this virus, so do not listen to solicitors selling a cure or vaccine.  Before donating, know who you are giving money or materials to battle this illness.  As always for your Medicare questions call Arkansas's Senior Health Insurance Information Program for free and unbiased answers– 1-800-224-6330.
Community leaders are banding together in a regional campaign encouraging healthy behaviors from citizens as COVID-19 continues to affect our community. The initiative called "Mask Up Ozarks" is comprised of representatives from Burton Creek Rural Clinic, City of West Plains, Howell County Health Department, Missouri State University-West Plains, Ozarks Medical Center (OMC), Southern Missouri Community Health Center (SMCHC), West Plains Schools and E-Communications (KKountry 95, The Gift, KLOVE and The Train). The coalition believes that how we continue to overcome this pandemic will be through the unified effort. The goal of the campaign is that as a unified message spreads, the region will move closer to a new set of "normal" behaviors in shared spaces. The campaign will provide resources to educate citizens as well as help businesses assure customers that their business is safe to visit, supporting a recovery that lasts.