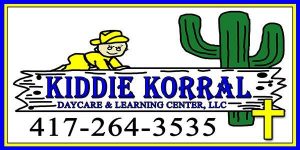 THAYER:
You're invited to Celebrate Recovery every Monday evening at 6 p.m. at the Thayer First Baptist Church Christian Activity Center at the corner of 5th  and Chestnut Street in Thayer.  Celebrate Recovery is a ministry designed to help hurting people seeking recovery from God for healing of life's hurts, habits and hangups.  Trained leaders provide safe, confidential, Christ centered groups where people can grow.  You can expect love, acceptance, a free meal, large and small group time.  Anyone is welcome.  Call the church office at 417-264-3403 for more information.
ASH FLAT:
The Ash Flat Senior Life Center invites the community to attend monthly events at the center. Every Tuesday and Friday the center holds bingo from 9 until 10:30, Thursday's the center holds card games, board games and painting classes from 9 until 10:30 and they also have exercise classes every Thursday from 10 until 10:30. Snackes are available and meals are served at 11:30 each day at a cost of $3. Call for more information at 870-994-2174
HARDY:
The Hardy First Baptist Church offers a free lunch every Wednesday to families and individuals in need of a good meal. The Mission Project is called "Super Wednesdays". Lunch is served at 11 am. The Church is located on Main street in Hardy. For more information call 870-856-3767
MAMMOTH SPRING:
Exercise classes are held at the Mammoth Spring Senior Citizens Center 950 Archer Avenue in Mammoth Spring every Monday except major holidays at 9:00 am. The class lasts 30 minutes and involves stretch bands, weights, stretching, and working on balance. Contact Salem Extension Office for more information at 870-895-3301 or Lisa at 870-321-3351.
MONDAY JANUARY 6, 13, 20, and 27th -MOUNTAIN HOME
The North Arkansas Fly Fishers will host a beginners fly tying class in January. The Class will meet on Monday January 6th and then the next three consecutive Mondays from 6 pm until 8 pm at the Ozark Regional Arts Council Conference Room in the Sheid Center in Mountain Home.  Registration fee is $25 a person and includes a membership to the North Arkansas Fly Fisherman's Group.
JANUARY 20-24:
The Community Blood Center Of the Ozarks have several blood drives planed.
JAN 24-CBCO will be at St Paul Lutheran Church in Willow Springs from 1 pm until 6 pm
JAN 29-CBCO will be at Mountain Grove High School from noon until 6 pm
To give blood you must be in good health, weigh at least 110 pounds and present a valid photo ID. Call for an appointment at 1-800-280-5337
MONDAY, JANUARY 13-24:
Rt 142 in Howell County will be closed while MODOT crews replace the culvert pipe under the roadway. The closure is between RT E and RT FF. It will close on January 13th and re-open on January 24th. Motorist are urged to use an alternate route. Additional information is available by calling MODOT's customer service center toll free at 1-888-ASK MODOT (1-888-275-6636)
THURSDAY, JANUARY 23 – WEST PLAINS:
The annual Greater West Plains Chamber of Commerce Awards Banquet will be held on Thursday, January 23rd at 6;00 p.m. at the West Plains Civic Center.  Seating is limited.  To reserve tickets, call 417-256-4433 or e-mail www.info@wpchamber.com.
SATURDAY, JANUARY 25-ALTON:
The Oregon County Farmers Market will host a community meeting on Saturday, Jan. 25th at the Community Worship center in Alton.  The meeting will begin at 2pm.  everyone is invited.
SATURDAY, JANUARY 25- West Plains
The Quilters for Christ will have a bake sale this Saturday beginning at 8am at Hirsch Feed and Farm Supply in West Plains. They will have hot rolls, fresh homemade bread, pies, cakes, and candy. They will shut down when everything sells out.  They will also sell tickets on a chance to win a quilt. All proceeds benefit St. Jude Children's Research Hospital.
SATURDAY, JANUARY 25 – WILLOW SPRINGS:
It's free movie night Saturday, January 25th at the Star Theater in downtown Willow Springs at 7:00 p.m.  "Captain January" starring Shirley Temple will be this month free movie.  Concessions will be available for purchase.
TUESDAY, JANUARY 28-BAKERSFIELD:
The Andrew Eckman, Shelter Insurance of West Plains annual St. Jude Auction will be January 28th when Thayer Lady Bobcats visit the Bakersfield Lady Lions.  The JV game starts at 6 with the varsity to follow.  The auction will be between games.  Lots of lots of items will be auctioned off  including cakes, pies, cookies, gift certificates,  and much more with  100% going  to the kids at St. Jude Children's Hospital.  If you would like to donate to the auction, call the Shelter Office in West Plains at 417-256-2173 or Andrew  at 417-293-4301  or look up Andrew and Ashley on face book.  Plan now to come and help find cures and save lives.
SATURDAY, FEB 1-KOSHKONONG:
DUDE IT'S FOR ST. JUDE VOLLEYBALL TOURNAMENT
SPIKING TO SAVE LIVES AND TO FIND CURES
It's that time of year again!!! The Koshkonong FCCLA is hosting its annual volleyball tournament for St. Jude. Put together a team of at least 6 players, with a max of 8 players. Registration forms are available online, Koshkonong schools, and sroberts@koshk12.org. Teams registered by Jan. 24 will receive a tournament T-shirt. T shirts will also be available for sale at the tournament. Please come and enjoy the day!
Team Fee:   $10/Player by January 24 and each player will receive a t-shirt!!
Tournament Format:  Round Robin or Depending on number of teams/bracket
Tournament start time:    9:00 AM at Koshkonong High School Gym – Registration at 8:30 AM
Team Captain's Mtg.:  8:45 AM
Make checks payable to:  Koshkonong FCCLA
Register at the following location:
Koshkonong Elementary/High school
100 School st
koshkonong, MO 65692
or online at https://koshkonongfccla.wixsite.com/bluejay/events/st-jude-volleyball-tournament
Tournment contacts:
Sandra Roberts
Koshkonong FCCLA Advisor
(417)867-5601 or (cell) (417)293-8958
Volleyball Chairman
Maylee Summers
(cell) (417)204-2715
WEDNESDAY-FEBRUARY 5TH:
The Annual "St. Jude Day" at Fred"s Fish House in Mammoth Spring is set for Wednesday, Feb. 5th.  From open until they close, all the money you spend that day will go to St. Jude Children"s Research Hospital.
SATURDAY FEBRUARY 8-THAYER:
The Annual Case Auction Benefit St Jude Auction is set for February 8th at the Thayer First Baptist Church Christian activity Center. The Event begins at 5 with a chili supper by donation and the Auction starts at 6.  All proceeds from the event go to St Jude Children's Research Hospital. Donations for the Auction are still being accepted. This year one of the raffle items is a Henry Golden Boy 30/30 Rifle that Mike special ordered. Tickets are available at the Case Auction Facebook page or contact Mike or Jennifer Case.
SATURDAY, FEBRUARY 8 – WEST PLAINS:
The 17th Annual Christos House Chocolate Festival will be held at the First Methodist Church in West Plains on Saturday, February 8th at 1:30.  Admission is free…tasting tickets are 10 for $5.00 or 50 cents each.  Chocolate treats are made locally and will be used for sampling at live auction. Entry forms are available online at www.christoshousemo.org  or Facebook@Support4aChange , resale stores in West Plains and Alton or in person at the office at 1554 Imperial Center or call 417-256-3408
TUESDAY, FEBRUARY 11 – WEST PLAINS;
A private pesticide applicator training session will be held on Tuesday, February 11th at 6:00 p.m. at the Howell County Extension Center, 1376 Bill Virdon Blvd., in West Plains. The Training will last approximately two hours and the cost is $25.00 per person, this is for the cost of all licenses issued.  You need to call and reserve a space at  417-256-2391.
NOW-FEBRUARY 12 -ALTON:
The Alton Elementary School kids are selling chances on a "side of beef" with all proceeds going to St. Jude Children"s Research Hospital.  $5.00 per ticket, or 6 for $25.  The prize include all processing fees.  Contact any Alton Elementary School Student or the school office to purchase your tickets or for more information.  (There will be 2 winners)
WEDNESDAY, FEBRUARY 12-ASH FLAT:
The Ash Flat Volunteer Fire Department will be doing a "fill the boot for a cure" event for St. Jude from 9-1 at the Ash Flat Walmart store.  If you would like to make a donation prior to that date, just drop it off at the Ash Flat Fire Department.
TUESDAY, JANUARY 28 – WEST PLAINS:
The National Active and Retired Federal Employees Chapter 695 of West Plains meets Tuesday, January 28th at 12 noon at The Ranch House Bar and Grill, 1321 Preacher Roe Blvd, West Plains.  Guest speaker is Ruth Stevens who will give her presentation on her recent trip to North Africa.
SATURDAY, FEBRUARY 1– KOSHKONONG:
The Koshkonong FCCLA will host its annual volleyball tournament for St. Jude on Saturday, February 1st…beginning at 9:00 a.m.  A team of a minimum of 6 players, max of 8 players for a team.  Team Fee is $10 per player if registered by January 24 each player will receive a FREE T-Shirt!  Located at Koshkonong High School Gym. Late Registration at 8:30 a.m. on February 1st. Game time is at 9:00 AM.  Registration forms are available online at koshkonongfccla.wixsie.com/bluejay, Koshkonong Elementary and High School, and Sandra Roberts, sroberts@koshk12.org.Koshkonong FCCLA Chapter Vice-President Billy Thompson at(417)274-2257 or e-mail www.billythompson@bluejaymail.org.
SATURDAY, FEBRUARY 1 – SALEM, AR:
The Kingsmen Quartet will be in concert at Salem First Baptist church Hwy 62 East Salem, Arkansas on Saturday, February 1, 2020 beginning at 7 p.m.  There is no admission charge but a love offering will be taken.  For more information call the church office at 870-895-2330 or Associate Pastor Tom Doty at 870-926-9934.
TUESDAY, FEBRUARY 4 – WEST PLAINS:
A fruit pruning workshop will be held on Tuesday, February 4th from 1:00 until 4:00 at the Howell County Extension Office, 1376 Bill Virdon Blvd in West Plains and at the Ford Family Farm, 5 miles out of West Plains.  The charge for this workshop is $10.00 and is sponsored by the Howell County Extension office.  Dress for the weather and bring your pruning tools.  You must register for this workshop as the class size is limited.  The deadline is February 3rd.  To register call 417-256-2391 or e-mail www.Howellco@missouri.edu.
TUESDAY, FEBRUARY 4 – WEST PLAINS:
A free Community Education Dinner will be held on Tuesday, February 4th from 6:00 until 7:00 p.m. at the Willard Hunter Classroom in OMC Parkway Center.  Reservations are required.  Call 417-257-6735.
SATURDAY, FEBRUARY 29 – WEST PLAINS:
The Boys and Girls Club of the Greater West Plains Annual Casino Night fundraiser will be held on Saturday, February 29th.
SATURDAY, APRIL 18 – CHEROKEE VILLAGE:
The Arkansas's annual statewide Pie Festival will be held at Cherokee Village on Saturday, April 18th from 10:00 until 4:00 p.m. at the Town Center complex.  Twenty professional pie makers from around the state will provide the pies. Judges and attendees will be able to sample pies of all varieties before crowning a champion baker.  Pies from home chef and student bakers will also be on display and auctioned off for charity.   There will be lots of activities that day including live music, food trucks, pie eating and throwing contest. Tickets sales will begin January 23rd.  Visit www.arkansaspiefestival.com to learn more about the festival also including how to become a contestant or event sponsor.