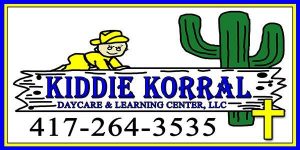 You're invited to Celebrate Recovery every Monday evening at 6 p.m. at the Thayer First Baptist Church Christian Activity Center at the corner of 5th  and Chestnut Street in Thayer.  Celebrate Recovery is a ministry designed to help hurting people seeking recovery from God for healing of life's hurts, habits and hangups.  Trained leaders provide safe, confidential, Christ centered groups where people can grow.  You can expect love, acceptance, a free meal, large and small group time.  Anyone is welcome.  Call the church office at 417-264-3403 for more information.
NOV/DECEMBER:
Salvation Army is seeking volunteers for bell ringers to begin the day after Thanksgiving through December 24th. Ringers will be located outside Harps Grocery in Thayer and Alton, Walmart and Town and Country Foods in Thayer.  If you would like to volunteer this year contact Charles Trantham at 417-270-0097 or Larry Sisson at 817-706-1896. More than $13,500 was raised last year and this helped the area schools, back to school supplies, senior centers, backpack program and Christmas.
DECEMBER – OREGON COUNTY:
The Oregon County Public Waste will not pick up trash on Christmas Day, Wednesday, December 25th in the City, County and Alton Area. They will pick up on Thursday, December 26th.
DECEMBER – THAYER AND ALTON:
The Mitten Trees are located at Harps Grocery in Thayer and Alton and also at Walmart in Thayer and Dollar General in Alton.  Select a mitten off the tree then purchase the gift and return it to Harps grocery or Walmart by December 13th.  This will help some child to have get a Christmas. For more information contact Diana Clary at 417-270-1536 or Oregon County Health Department at 417-778-7450.
NOVEMBER 11 – DECEMBER 15 – THAYER, MAMMOTH, ALTON, KOSH, AND COUCH:
For the 10th Consecutive Year the Hunger Hero Caring About Neighbors Campaign is collecting food for the Food Pantry.   Local schools that are participating include Thayer, Mammoth Spring and Alton Elementary schools in Thayer, Mammoth Spring, Alton, Couch, and Koshkonong. They are collecting food items through mid December. Our local elementary schools along with the community are collecting canned goods, non perishable food items, and personal care items. Items can be dropped off at FNBC in Mammoth Spring, Ozarka College in Mammoth Spring, OMC Thayer/Mammoth Spring Clinic at the Stateline, Community First Bank in WP, Mt. Grove, or Thayer, or at the schools. Each elementary class is competing to collect items and the class who collects the most by their cut-off date will receive a pizza party compliments of the Thayer Pizza Inn. Items collected will be distributed locally by the Oregon County Food Pantry in Thayer and Alton and the Mammoth Spring Food Pantry. This holiday season "BE A Hunger HERO!!!!"
TUESDAY DECEMBER 10-AVA
The Community Blood Center Of the Ozarks will have a blood drive from 11:30 am until 5:30 pm at the Ava High School. Several Blood Types at lower than normal levels and donors are urged to give now.  Get a free long sleeved Shirt for donating in December.
WEDNESDAY, DECEMBER 11-BROCKWELL
The American Red Cross will be coordinating a Blood Drive on the campus of Izard County High School in Brockwell on Wednesday, December 11 from 9:00-2:30.  Every two seconds someone in the U.S. needs blood. It is essential for surgeries, cancer treatment, chronic illnesses, and traumatic injuries. Whether a patient receives whole blood, red cells, platelets or plasma, this lifesaving care starts with one person making a generous donation. One unit of blood can save up to three lives, so we ask that you please consider giving the gift of life, because we never know when the need for blood may be beneficial to any of us. We welcome and encourage anyone interested in giving blood to call 870-258-7788 and sign up or you can do so online at redcrossblood.org 
WEDNESDAY DECEMBER 11-WINONA
The Community Blood Center Of The Ozarks will have a blood drive from noon until 4 pm at the Winona High School.  Several Blood Types at lower than normal levels and donors are urged to give now.  Get a Free long Sleeve shirt for donating in December.
DECEMBER 11& 12 – ALTON, THOMASVILLE AND KOSHKONONG:
The Alton Public Library will have Santa Claus at Story Time on Wednesday, December 11th at 10:30 a.m.  Thomasville story time is Thursday, December 12th at 2:00 p.m.  Koshkonong Library has a Christmas stocking contest going on now through Monday, December 23rd.  Guess the number of items in the stocking and the closest to the correct amount will win the stocking.
SATURDAY, DECEMBER 14 – HARDY:
HARDY CHRISTMAS PARADE WILL TAKE PLACE WITH MANY FLOATS AND EVENTS.
SATURDAY, DECEMBER 14-THAYER:
The Thayer Chamber of Commerce Christmas Parade is at 2 p.m.  The lineup begins at the Thayer High School.  To enter the parade, go to www.thayer-chamber.com.  Parade forms are available at the web site.  The crowing for Mr. and Miss Merry Christmas will follow the parade.
SATURDAY, DECEMBER 14 – MAMMOTH SPRING:
The Mammoth Spring School Band will host a "Tuba Christmas" at the  Mammoth Spring Veterans Memorial Park on Saturday, December 14th at 2:00 p.m.
SATURDAY, DECEMBER 14 – WEST PLAINS:
The West Plains Chamber of Commerce Christmas parade begins at 4.  Various float prizes will be awarded in several categories.  Call the West Plains Chamber for more information or drop by for the parade entry form.  Call 417-256-4433.
SATURDAY, DECEMBER 14 – THAYER:
The annual Shop with a Copy will be held Saturday, December 14th at Thayer Walmart at 10:00 a.m.  To participate child must be age one to 12 years of age and must have transportation to Walmart.
MONDAY, DECEMBER 16 – THAYER:
Red Cross Blood Drive is from 3 to 7 p.m. at the Thayer First Baptist Christian Activity Center on Chestnut Street in Thayer.  Call 1-800-733-2767 to schedule an appointment or just stop by and Give the Gift of Life.  All blood types are needed.  Please HELP.
MONDAY, DECEMBER 16 – MAMMOTH SPRING:
The Arkansas Game and Fish Commission will host a special public meeting at the Mammoth Spring School Complex, 410 Goldsmith Ave. in Mammoth Spring, from 6 p.m. to 8 p.m. on Monday, Dec. 16 to gather public input on a trout management plan specific to Spring River. Although the Spring River is a popular trout-fishing destination and is home to the AGFC's Jim Hinkle Spring River Hatchery, this is the first formal trout management plan ever developed for the fishery including public input.  "We are asking anglers and the general public to come out and join us in this effort," said Christy Graham, trout management supervisor for the AGFC. "We want to hear from stakeholders about things they like and don't like about trout management on the river. Whether it's habitat management activities, stocking schedules, access or increased education on the fishery they want to speak about, we want to hear from them."
SATURDAY, DECEMBER 21- KOSHKONONG
The Koshkonong Christmas Parade will be held Saturday December 21st. The theme is "The Grinch that stole Christmas." Colors are red, green, silver, and blue. Koshkonong Volunteer Fire Department is doing a breakfast with Santa from 8a to 11a. They are serving pancakes, scrambled eggs, bacon or sausage and a drink. Cost is $5/plate. There will be a Mr. and Mrs. Merry Christmas crowning. All candidates please arrive at the gym by 11am. There are cans setup at Etcetera in Koshkonong for voting. Lineup for the parade is at 1pm behind the Elementary and the parade starts at 2pm. If you would like to enter the parade contact Lindsy Barnett at 417-280-0398. There will be cash prizes for best overall float, best antiquue automobile or tractor, and livestock or other farm animal……$20, $15, and $10 prizes will be awarded right before the parade starts. Charlie's Deep Fried Sweets and Hillbilly Kettle Corn will be setup between the Koshkonong library and the post office.
SATURDAY, DECEMBER 21 – HORSESHOE BEND:
MUSIC IN THE MOUNTAINS CHRISTMAS SHOW IN HORSESHOE BEND.
DECEMBER – THAYER:
Thayer will have a Veterans Wall in Thayer.  Plans are being made to build the wall in the near future.  If you would like to make a donation for this wall you can make it at Southern Bank in Thayer.  For more information contact Doris Brown or Doyle Fink at 417-280-0493.
MAMMOTH SPRING:
Exercise classes are held at the Mammoth Spring Senior Citizens Center 950 Archer Avenue in Mammoth Spring every Monday except major holidays at 9:00 am. The class lasts 30 minutes and involves stretch bands, weights, stretching, and working on balance. Contact Salem Extension Office for more information at 870-895-3301 or Lisa at 870-321-3351.