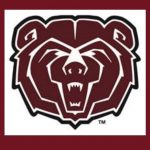 SPRINGFIELD – Missouri State posted a season-high point total, knocked down 14 3-pointers and forced 18 turnovers to roll past visiting Drake, 97-62 here Wednesday in a statement win for the Bears.
It was MSU's highest point production in a Missouri Valley Conference game since scoring 99 points on Jan. 19, 2010 against Indiana State.
Keandre Cook led five Missouri State players in double figures with 19 points on 7-of-10 shooting and 5-of-6 from 3-point range. Lamont West added 15 points and a game-high 7 rebounds off the bench with Gaige Prim adding 15 points in just 10 minutes of action.
For a Complete Look at All The Latest Sports CLICK LINK BELOW
http://www.ecommnewsnetwork.com/category/sports-daypop/