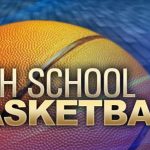 The West Plains lost at home Friday night to the Springfield Hillcrest Hornets 69-57. Taylor Harrison led the way for The Zizzers with 22 and Dagon Green scored 14. Zizzers are now 10-10 and 2-3 in Ozark Conference play.
The Thayer Bobcats were at home Friday night and get a win over Cabool 66-41. Gaige Pitts led the Bobcats with 22 points in the win.
The Mammoth Spring Bears and Lady Bears. wrapped up the regular season last night at home with Riverside. The Lady Bears lost to Riverside 56-37, Terrra Godwin led the Lady Bears with 20 points and Lauren Mitchell added 15. The Mammoth Spring Bears then beat Riverside 55-41, Cole Young led the Bears with 19 points, Alex Mero added 14 and Zack Flynn had 10 points. The Bears and Lady Bears will now get ready to start districts this coming week at Maynard. The Boys play Tuesday against the winner of Monday's game between Maynard and Kipp Blytheville. The Bears are the 3 seed. The Lady Bears are the Number 1 seed and will play on Thursday against the winner of the Armorel vs Kipp Blytheville game on Monday
The Alton Comets and Lady Comets were at Van Buren Friday night and split the varsity games with Alton Girls beating Van Buren 59-55. Hannah Wigger led the Lady Comets with 24 points. The Comets lost to Van Buren 61-55 in overtime.
Other Scores
Boys
Ava 59, Salem Mo. 45
Willow Springs 54, Houston 47
Mtn Grove 74, Liberty 66
Mansfield 75, Gainesville 69
Dora 83, Norwood 53
Viola 79, Hillcrest 68
Salem Ar. 49, Calico Rock 39
Ridgefield Christian 70, Walnut Ridge 60
Gosnell 58, Pocahontas 51
Tuckerman 77, Cave City 58
Bergman 72, Highland 57
Girls
Viola 66, Hillcrest 40
Bergman 46, Highland 33
Sloan-Hendrix 53, Calico Rock 52
Pocahontas 53, Buffalo Island Central 38
Tuckerman 53, Cave City 47
Norwood 55, Cabool 48
For a Complete Look at All The Latest Sports CLICK LINK BELOW
http://www.ecommnewsnetwork.com/category/sports-daypop/