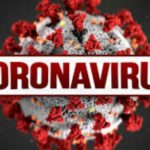 The number of Coronavirus cases continues to grow in Missouri and Arkansas. On Tuesday we learned of the first case in Oregon County a 49 year old Man, also Howell County had their fourth case, a 43 year old woman and Baxter County announced that they now have 5 cases.
Howell County Health Department Director Chris Gilliam gives us some precautions to help prevent the spread
We ask Oregon Health Department Administrator Susan Arasmith what to do if we suspect that we might have the Coronavirus
Statewide in Missouri there are now 3,037 cases with 53 deaths and in Arkansas there are 997 cases with 18 deaths. In the United States the total has now grown to over 401,000 with more than 12,900 deaths. In the world Tuesday the total was more than 1,430,400 with over 82,000 deaths.
Locally there are now confirmed cases in Carter, Howell, Oregon and Ripley Counties in Missouri and in Baxter, Independence, Izard, Randolph, Sharp and Stone Counties in Arkansas.

For a Complete Look at All the Latest News Click Link Below
http://www.ecommnewsnetwork.com/category/news-daypop/