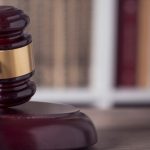 A co-defendant of a former Norfork Arkansas basketball coach admitted in federal court Wednesday that in 2015 he participated in a scheme to defraud Tricare, the federal government's health insurance program, of more than $12 million. Albert Glenn Hudson of Little Rock, who did business as Major Healing, pleaded guilty to a single charge of conspiring to defraud the federal government.
In January, a federal grand jury indicted Former Norfork Basketball Coach Derek Clifton of Little Rock. Clifton was with Norfork schools from 2006-2009.
He was accused of participating in the conspiracy and obstructing a related FBI investigation. Both have pleaded innocent.
For a Complete Look at All the Latest News Click Link Below
http://www.ecommnewsnetwork.com/category/news-daypop/