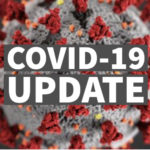 Howell County Health Department has announced that the thirty-seventh and thirty-eighth case of COVID-19 has been identified in the county. The thirty-seventh case resides in Mountain View area. Contacts to the case have been notified. The thirty-eighth case is a West Plains resident. Both cases are on isolation and following public health guidance. The employers for both individuals have been notified and are working with the health department to contain the spread of the virus.
News cases were also reported yesterday in Independence County, Randolph County, and Stone County in Arkansas and in Ripley County, Shannon County and Wright Counties in Missouri.
The Missouri Department of Health and Senior Services reported 21,043 cases with 998 deaths, locally they report, 6 in Carter County, 4 in Douglas County, 38 in Howell County, 7 in Oregon County, 1 in Ozark County, 19 in Ripley County, 7 in Shannon County, 4 in Texas County, and 16 in Wright County.
The Arkansas Department of Health reported 20,257 cases with 265 deaths. Locally they report, 20 in Baxter County, 12 in Fulton County, 55 in Independence County, 20 in Izard County, 99 in Lawrence County, 4 in Marion County, 47 in Randolph County, 53 in Sharp County and 14 in Stone County.

For a Complete Look at All the Latest News Click Link Below
http://www.ecommnewsnetwork.com/category/news-daypop/