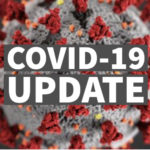 Monday the Missouri Department of Health and Senior Services reported 1,332 new COVID 19 cases in the state with 9 new deaths, and currently there are 1,010 people hospitalized with the virus. YTD there have been 104,079 cases with 1,714 deaths in Missouri
The Arkansas Department of Health reported 399 new COVID 19 cases on Monday with 10 new deaths, currently there are 378 hospitalized in Arkansas with the virus. YTD there have been 70,627 cases with 986 deaths.
Locally in Arkansas there have 212 cases in Baxter County, 98 in Fulton County, 911 in Independence County, 130 in Izard County, 313 in Lawrence County, 62 in Marion County, 341 in Randolph County, 167 in Sharp County, and 282 in Stone County.
Locally in Missouri there have been 51 cases in Carter County, 137 in Douglas County, 423 in Howell County, 99 in Oregon County, 87 in Ozark County, 132 in Ripley County, 69 in Shannon County, 199 in Texas County and 158 in Wright County.
For a Complete Look at All the Latest News Click Link Below
http://www.ecommnewsnetwork.com/category/news-daypop/