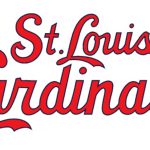 A game that got out of hand early turned into a painful and costly loss for the Cardinals on Tuesday night. And the Brewers' 18-3 drubbing of St. Louis at Miller Park could leave bruises on a Cardinals team already in the middle of what they've branded a "daunting" week of games.
After starter Jack Flaherty allowed a career-high nine runs on eight hits in only three-plus innings, St. Louis unraveled.
The Cardinals play two today at Milwaukee, Adam Wainwright starts the first game, game two starter has not been announced.
For a Complete Look at All the Latest Sports CLICK LINK BELOW
http://www.ecommnewsnetwork.com/category/sports-daypop/