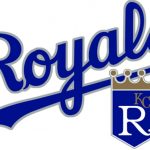 Before Tuesday's game against the Tigers at Comerica Park, the Royals had to feel the stars were properly aligned.
Kansas City was riding a season-high six-game winning streak, averaging 7.3 runs a game during the stretch. Starter Jakob Junis held a career 8-1 mark and a 3.36 ERA against Detroit.
Junis was hit hard while Boyd dominated, and the Tigers rolled to a 6-0 victory.
Royals at Detroit again today, Brady Singer starts for KC
For a Complete Look at All the Latest Sports CLICK LINK BELOW
http://www.ecommnewsnetwork.com/category/sports-daypop/