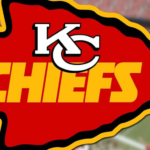 Chiefs running back Clyde Edwards-Helaire practiced Wednesday for the first time since getting hurt against New Orleans in Week 15, raising hopes the first-round pick can play in the divisional round of the playoffs against Cleveland on Sunday.
Edwards-Helaire had been out with a high-ankle sprain, causing him to miss the Chiefs' final two regular-season games. He also missed a game earlier in the season but still finished fourth among rookies with 1,100 yards from scrimmage.
The only players to miss practice Wednesday were wide receiver Sammy Watkins, who missed the final game of the regular-season with a calf injury; rookie linebacker Willie Gay Jr., who has been dealing with an ankle injury; and cornerback Rashad Fenton, who hurt both of his ankles in the Chiefs' meaningless Week 17 loss to the Chargers.
For a Complete Look at All the Latest Sports CLICK LINK BELOW
http://www.ecommnewsnetwork.com/category/sports-daypop/