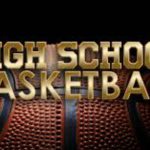 The Alton Comets advances to the Championship game of the Class 2 District 2 Tournament with a win Monday night at home against Neelyville 70-37. After the game Comet head coach Norm Hollis talked about his team's effort
The Comets will play Van Buren on Thursday in the Championship. The Van Buren Bulldogs beat Ellington 56-55 Monday night.
The West Plains Lady Zizzers had 4 players in double figures as they defeated Waynesville 62-39. Ashton Judd led the way with 20 points followed by Makenzie Brunson with 13 and Allyssa Joiner and Georgia Osborn each had 11 points. Lady Zizzers are now 22-3 and 6-2 in the Ozark Conference.
The Mammoth Spring Bears wrapped up the regular season Monday night at Hillcrest with a win against the Screaming Eagles 73-32. Aiden Burns and Logan Doss had 18 points each to lead the Bears and Nathaniel Rogers added 11. The Bears will play again on Thursday in the semi-finals of the 1A-3 District Tournament.
In the Class 2 District 10 Tournament
Dora Boys beat Bakersfield in a shootout 89-87
Summersville Boys defeated Seymour 54-53
In the Class 3 District 9 Tournament
Cabool Boys lose to Steelville 61-41
Licking Boys lose to Dixon 75-64
Other Game Monday Night
Boys
Ava 72, Salem MO 46
Girls
Ava 72, Salem MO 47
Liberty 60, Cuba 49
Viola 53, Concord 23
Maynard 46, Armorel 45
For a Complete Look at All the Latest Sports CLICK LINK BELOW