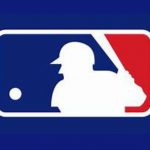 PHILADELPHIA – Zach Eflin pitched into the eighth inning, J.T. Realmuto hit a two-run homer and the Philadelphia Phillies beat the St. Louis Cardinals 9-2 on Friday night.
LHP Kwang Hyun Kim makes his season debut for the Cardinals in Philadelphia tonight.
Kansas City-The Kansas City Royals game with Toronto on Friday was postponed because of weather. The Royals and the Blue Jays play two games today.
For a Complete Look at All The Latest Sports CLICK LINK BELOW
http://www.ecommnewsnetwork.com/category/sports-daypop/