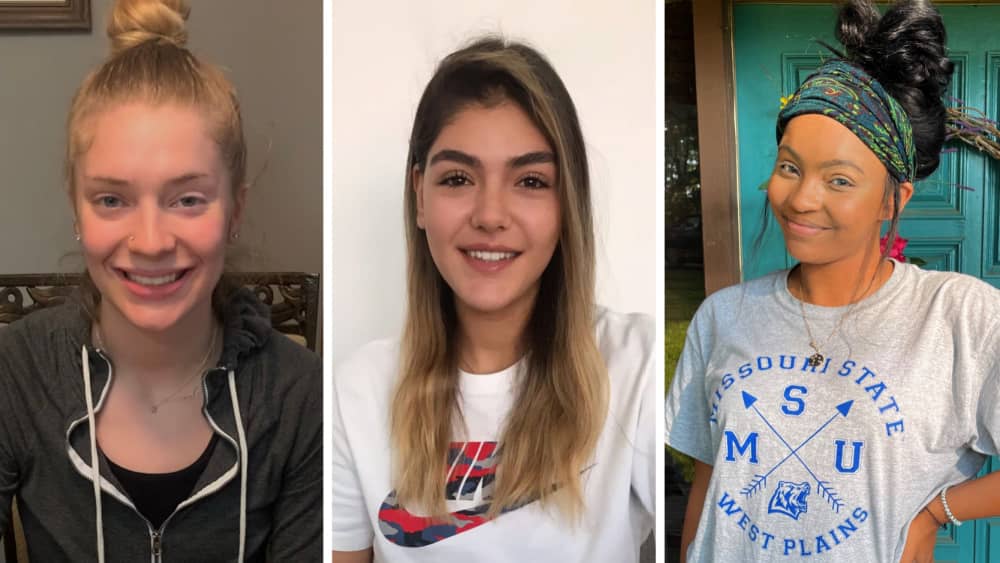 WEST PLAINS, Mo. – Officials with the Missouri State University-West Plains (MSU-WP) Grizzly Volleyball team have three more recruits for the 2021-2022 season. They are:
Raina Forstrom, a 6-foot right-side attacker from Cuba, Missouri
Doga Kutlu, a 5-foot, 9-inch setter from Cakaya, Turkey
Julie Stewart, a 5-foot, 11-inch outside/right-side hitter from Batesville, Arkansas
"With these three additions to our team, we have added experience and athleticism, which is a big plus moving forward," said Grizzly Volleyball Head Coach Paula Wiedemann. "It will be exciting to see how far Doga, Raina, and Jalise will go once they get on campus and in the gym. We are looking forward to getting this group together!"
Forstrom is a transfer sophomore from Coffeyville Community College in Coffeyville, Kansas. During this past season, she was the block assist leader for the Red Ravens and recorded a team/season-high 16 kills.
In high school, Forstrom earned rookie of the year and most valuable player honors and was a two-time kill leader and two-time academic all-conference honoree.
"Raina played for a competitive program last year, so she is coming in with more experience, which is always nice to add to the team any chance we get," Wiedemann said. "Her experience also is matched with her presence at the net. She is a lefty right side, which offers a huge advantage for our offense. We're thrilled to see what she will do."
Kutlu helped guide her Mert Group Sigorta Volleyball Club to an undefeated season this past year while playing in all 28 games. Her high school teams placed first in the 2016-2017 Ankara High School Championship and the 2015-2016 Turkey Championship, and second in the 2019-2020 Istanbul High School Championship and the 2017-2018 Ankara High School Championship. She also was a Turkish National Team qualifier in 2020 for U19.
"Doga is crafty and plays a smart, strategic game of volleyball," Wiedemann said. "That instinct is special, and she's coming in ready to compete. As a setter, her ability to run the floor and set up her hitters for success is very fun to watch, and it will be even more fun to work with!"
Stewart is a three-year all-state athlete at Batesville High School, and she was selected for the Arkansas All-Star game this past season.
"Jalise is a natural athlete with the potential to be a great volleyball player," Wiedemann said. "She has the athleticism and power to be a force on the front row. We are eager to see her ability to improve as a six-rotation outside player throughout the season."
For more information about the Grizzly Volleyball team, visit its website at msuwpgrizzlies.com/sports/wvball/index or call 417-255-7950.
For a Complete Look at All The Latest Sports CLICK LINK BELOW
https://www.ecommnewsnetwork.com/category/sports-daypop/