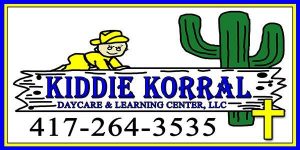 ALTON:
There will be a Community Prayer meeting held the last Saturday of each month on the Alton Courthouse southside lawn at 9:00am with a different speaker providing the message each month.
The Oregon County Farmers Market will be starting up for the season on Saturday, May 1st in Alton.  The Farmers Market is held behind the Alton City park each Saturday from 9am-1pm.
ALTON & THAYER:
The Alton & Thayer Senior Centers will now be offering "hot meals to go" on a weekly basis.  The meals will be done "take out style" at the front door at each center.  For more information, call the Alton Center at 417-778-7342 or the Thayer Center at 417-264-7354 or visit social media pages for each center and to view menus.
ASH FLAT:
The Ash Flat Senior Life Center invites the community to attend monthly events at the center. Every Tuesday and Friday the center holds bingo from 9 until 10:30, Thursday's the center holds card games, board games and painting classes from 9 until 10:30 and they also have exercise classes every Thursday from 10 until 10:30. Snackes are available and meals are served at 11:30 each day at a cost of $3. Call for more information at 870-994-2174
HARDY:
The Spring River Artists Guild at 300 Main Street in Hardy will now be open each Friday, Saturday, and Sunday until Christmas.  Friday hours are 12-4pm, Saturday hours are 10am-4pm, and Sunday from 1-4pm.  Look for the big ART sign and the purple porch.  Masks are required.
MAMMOTH SPRING:
Exercise classes are held at the Mammoth Spring Senior Citizens Center 950 Archer Avenue in Mammoth Spring every Monday except major holidays at 9:00 am. The class lasts 30 minutes and involves stretch bands, weights, stretching, and working on balance. Contact Salem Extension Office for more information at 870-895-3301 or Lisa at 870-321-3351.
Bear Necessities is currently only accepting donations of jeans and/or coats at this time.   Thank you for your continued support.
MOUNTAIN VIEW:
Local Farmer's Market held every Saturday on Pine Street in Mtn. View from 8:00am to 1:00pm.
SALEM, AR:
The Salem VFW Post 9777 Auxiliary Patriotic Art Contest will be held this year at the 2021 Fulton County Fair.  The theme of the contest is "What Red, White, and Blue Means to Me".  Art work can be any medium and must be framed or mounted on heavy poster board, wired and ready to hang, no sawtooth hangers will be allowed. The VFW Auxiliary will present cash awards of $25, $20, and $15 to each age category.  Rules are available online on the fair website at www.fultoncountryfair.org or can be obtained at the Fulton County Fair Office at the fairgrounds, 124 Arena Lane in Salem.  They can be emailed to those interested by calling 870-865-5565.  All entries should be entered by July 10th and check in on July 16th from 11:00am to 6:00pm.
SUMMERSVILLE:
A free beginners line dance workout is offered each Thursday from 5:30–6:30pm at the Summersville Senior Center.  A $1 donation to the senior center is suggested to cover use of the facility.  For more information, call 417-932-4866.
WEST PLAINS:
Ozarks Healthcare Thrift Store in West Plains is located at 1807 Porter Wagoner and is open for donations and shopping, Monday through Saturday, 9-5 with sales every Tuesday. Any questions can be answered on our Facebook page or by giving the store a call at 417-257-5915
We are following state guidelines and will have an occupancy limit of 30 that we will implement. There will be a 6ft distancing between customers requirement, especially at the register and when donating at the garage. This will make it easier to keep cross-contamination at a minimum. There will be lines marked out for the appropriate distance near the register, along with the isles being marked as one way only.
We will also be asking that customers leave their carts with the cashiers after they are done so that they can get cleaned. We sincerely thank everyone for their help that we will need to keep our employees and customers safe during this trying time. The Ozarks Healthcare Center Foundation's mission is "to support Ozarks Healthcare  in providing high quality, compassionate health care and promote wellness in the communities we serve."
The West Plains Senior Center is seeking donations for their Beans & Cornbread lunch/supper during the Old Time Music Festival.  They are seeking donations of all food items, as well as paper products in order to be able to hold this event.  They are also still seeking  books, arts and crafts supplies, needlework/embroidery supplies, and art supplies that include canvases, paints, and paint brushes.  In addition, they are now offering several activities available such as a book club, scheduled dental screenings, Spa dates, learning to Eat Smart and stay active classes, as well as resuming the Chair Exercise classes.  For more information on all donations and the upcoming classes, please call 417-256-4055.
Celebrate Recovery meets every Thursday evening at 7pm at First Baptist Church in West Plains.  The program starts with a meal at 6pm.  At 8pm, small sharing groups are offered, based on specific issues and are safe places to give and receive positive support for individual needs.  Celebrate Recovery is free and open to the public.  Childcare is available by reservation for kids up to 4th grade.  Call the church office for more information at 417-256-3128.
The West Plains Area Farmers Market, located in the East Towne Village pavilion, at 1380 Bill Virdon Blvd. in West Plains, is now open from 2 to 6 p.m. Tuesdays and 9 a.m. to 1 p.m. Saturdays.
THAYER:
Ozarks Healthcare Thrift Store in Thayer, located on 612 South 6th St. is open for donations and shopping Monday through Saturday, from 9AM to 4:30PM with a sale every Thursday. Any questions can be answered on our Facebook page or by giving the store a call at 417-264-2028
We will be going by the guidelines issued by the Governor to help keep us and our patrons safe, so expect to see our employees donning masks and gloves for the upcoming weeks. This also means that there will be a limit on the number of people that will be allowed in the building at one time. There will be lines marked out for the appropriate distance near the register, along with the isles being marked as one way only. The Ozarks Healthcare Foundation's mission is "to support Ozarks Healthcare in providing high quality, compassionate health care and promote wellness in the communities we serve."
The First Baptist Church in Thayer has a Christ centered addiction recovery program each Monday at 6:00 p.m. in The Thayer Christian Activity Center on Chestnut Street.  Celebrate Recovery is a faith-based approach to overcoming addictions.  If you or a loved one is struggling with an addiction you are invited to attend or invite someone to attend with you.  If you would like to donate to the many needs or help in this ministry contact Pastor Bro. Jared Russell at 417-264-3403 or e-mail him at www.jaredpaulrussell76@gamaill.com .  If you are able to help provide part of the weekly meal, please sign up for an item at the Welcome Center.  The help will be much appreciated and will bless many.
Starting the week of January 18th, the Tax Collector office in Thayer will be open on Wednesdays and Thursdays from 9am – 4pm. These hours will remain until further notice.
The Christian Activity Center in Thayer is open for Walkers from 7:00 until 9:00 a.m. Monday through Friday….and open Monday through Thursday from 10:00 until 2:00 p.m. for Senior Adult Activities.
A Grief Support Group seminar will be held weekly beginning Thursday, January 7 at 6:00 p.m. at the Thayer Freewill Baptist Church, 4th and Oak Street in Thayer.  This seminar will continue through April 8th.  No charge for this…everyone welcome.  Grief Share is a special weekly seminar and support group designed to help you rebuild your life after losing a loved one.
MELBOURNE, AR:
Ozarka College announces that enrollment in the Paul Miller Fitness Center is being offered free of charge to all local law enforcement officers and active duty military members. The Paul Miller Fitness Center is located on the campus of Ozarka College in Melbourne. The Center offers state of the art fitness equipment and personal training regimens may be developed by fitness center coordinator Stacy Gore. Any questions call 870-368-2090.
BEGINNING IN JUNE–MAMMOTH:
The Mammoth Spring School District will be providing free summer meals Monday thru Thursdays through the month of June to children age 18 and younger .  Breakfast is served from 8 to 8:30am and Lunch from 11:45 to 12:15.  For more information, contact the school at 870-625-3612.
BEGINNING TUESDAY, JUNE 8–THAYER:
Life 360 will be hosting their summer weekly food distributions on Tuesdays and Thursdays from 4pm to 7pm at Clarity Church located at 190 Industrial Drive in Thayer.  On Wednesdays and Thursdays from 3pm to 6pm, distributions are also available at Life360 Couch located at the corner of 142 East & E Hwy.  Food is available to children ages 0–18 years.
FRIDAY, JUNE 25–THAYER
The Gospel singing group, The Bowling Sisters, will be in concert this Friday evening at 7:00 at the Refuge Apostolic Church in Thayer.  Admission is free, but a freewill offering will be taken.  All are invited to a night of great music and fellowship.
TUESDAY, JUNE 29–ALTON:
The Ozarks Small Business Incubator will be hosting a Smart Start event on June 29th from 5 to 7pm at the United Methodist Christina Worship Center at 100 Vine Street in Alton.  This is a free event on developing a successful business.  You must pre-register at www.ozbi.com or by calling 417-256-9724.  Please note the registration deadlines listed online.
THURSDAY, JULY 1–WEST PLAINS:
Beginning July 1, the West Plains Senior Center will be fully open again for activities and sit-down meals. There will be a Grand Re-Opening event on Friday, July 2nd at the center on East Main Street in West Plains, across from the Civic Center. For more information on the West Plains Senior Center, visit their Facebook page or call (417) 256-4055.
SATURDAY, JULY 3–CAULFIELD:
Come out and enjoy a fun evening including a rodeo, bounce house, and fireworks on July 3rd at the Caulfield Arena as a benefit to support the Caulfield Fire Department.
SUNDAY, JULY 4–THAYER:
The Thayer Chamber of Commerce will host the annual July 4th celebration at the Thayer Football field.  Beginning at 5 there will be kids games, music, vendors, food trucks and free watermelon with fireworks at dark.  Admission is free.
SUNDAY, JULY 4–THOMASVILLE:
The Thomasville Community Center will host their annual July 4th celebration on Sunday, the 4th.  Beginning at 6, concessions and ice cream parlor open, along with a quilt show and display, a whole pie silent auction, followed by flag presentation then Dawson Hollow Band begins at 8 and the evening concludes with fireworks at dark.  Admission is free.
SUNDAY, JULY 4–SALEM:
The Salem Chamber of Commerce along with the City of Salem is excited to announce 4th of July Fireworks Celebration that will take place Sunday, July 4th at dark.  Fireworks will be shot off from the top of the Salem Knob for everyone to enjoy.  There will also be a Cornhole tournament held on the Salem Town Square starting at 6:00 pm. Teams can sign up day of the 4th or by calling the Whatever Store in Salem.  Food Vendors will also be set up on Salem Square on Sunday, July 4th.
TUESDAY, JULY 19 thru JULY 24–MAMMOTH SPRING:
The Mammoth Spring VFW Post 7831 will host the Old Soldiers, Sailors, Marines & Air Force Reunion July 19-24. Bingo starts on July 19 and The Midway will run July 20-24. More details will come as they are available. Vendors interested in participating, please contact Dan at 417-545-1576.
THURSDAY, JULY 22–WEST PLAINS:
To help its community prepare for the upcoming school year, Ozarks Healthcare will offer free athletic physicals for area student athletes from 9 a.m. to 7 p.m. on Thursday, July 22, at Ozarks Healthcare Pediatrics located at 312 Kentucky Ave. in West Plains. Local physicians, family nurse practitioners, and advanced practice nurses will conduct physicals for student athletes entering grades 7 through 12 at local schools. For more details and visit https://www.ozarkshealthcare.com/about-us/for-community/ or contact Ozarks Healthcare Therapies at 417-257-5959.
SATURDAY, JULY 24–SALEM:
There will be a co-ed benefit Ragball Tournament on July 24th to raise money for the Fulton County Christmas program. The tournament will be held at the park past the hospital and there will be concessions.  Entries fees are $115 per team or $15 a person with a 12 player max per team and 10 teams maximum. There will be a $1 admission for spectators. To sign up, call Leann Hopper Gambling at 870-371-1638! Deadline to sign up is July 10th.
SATURDAY, JULY 17– COUCH:
The Couch FFA will have a Cornhole Tournament and Fish Fry Saturday, July 17th at the Couch High School Agriculture Building. 2 players to each team. Teams must register by July 10th. 14 years old or older to play. $20 per team, prizes awarded to the top 3 teams. Food served from 12:30pm – 2pm. Play starts at 2pm. Fish Fry by donation. Call 417-316-1185 to sign up or for more info.
SATURDAY, NOVEMBER 6 thru NOVEMBER 7–THAYER:
The Thayer High School Beta Club will once again be hosting Mistletoe Magic on November 6th & 7th at the Thayer High School.  This annual event includes vendors offering arts, crafts, foods, etc.  Vendor applications are now being accepted with a deadline of September 1st.  For more information, call Trena Spears at 870-371-0848 or by email trenaspears@gmail.com
As the COVID-19 pandemic grows, so do fraud schemes.  Here are some tips to remain safe from scammers.  Never give out your Medicare number or social security number to phone calls, emails or home visits.  There is no vaccine for this virus, so do not listen to solicitors selling a cure or vaccine.  Before donating, know who you are giving money or materials to battle this illness.  As always for your Medicare questions call Arkansas's Senior Health Insurance Information Program for free and unbiased answers– 1-800-224-6330.
Community leaders are banding together in a regional campaign encouraging healthy behaviors from citizens as COVID-19 continues to affect our community. The initiative called "Mask Up Ozarks" is comprised of representatives from Burton Creek Rural Clinic, City of West Plains, Howell County Health Department, Missouri State University-West Plains, Ozarks Medical Center (OMC), Southern Missouri Community Health Center (SMCHC), West Plains Schools and E-Communications (KKountry 95, The Gift, KLOVE and The Train). The coalition believes that how we continue to overcome this pandemic will be through the unified effort. The goal of the campaign is that as a unified message spreads, the region will move closer to a new set of "normal" behaviors in shared spaces. The campaign will provide resources to educate citizens as well as help businesses assure customers that their business is safe to visit, supporting a recovery that lasts.