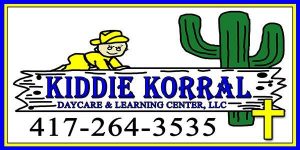 TUESDAY, JULY 12 – Friday, AUGUST 12- THAYER:
Route 63 in Thayer will be reduced to one lane as contractor crews repair two bridges over the Warm Fork River.   The bridges are located north and south of the Route 63/142 intersection in Thayer.  Weather permitting, work will take place Tuesday, July 12 through Friday, August 12 from 6 a.m. to 6 p.m. daily. The work zone will be marked with signs. Motorists are urged to use extreme caution while traveling near the area.  For additional information, contact MoDOT's Customer Service Center toll-free at 1-888-275-6636.
AUGUST 1st – SEPT 1st – WEST PLAINS:
Business 63/Broadway Avenue in West Plains will be reduced to one lane as contractor crews perform pavement repairs. This section of roadway is located from Porter Wagoner Blvd. to Washington Ave. in West Plains, Missouri.  Weather permitting, work will take place Monday, Aug. 1 through Thursday, Sept. 1 from 6 a.m. to 6 p.m. daily, with weekends as necessary. The work zone will be marked with signs. Flaggers will be present and will guide traffic through the work zone. Motorists are urged to use extreme caution while traveling near the area.  For more information, contact MoDOT's Customer Service Center toll-free at 1-888-ASK-MODOT (1-888-275-6636).
MONDAY, AUGUST 1st –MAMMOTH SPRING:
 The Mammoth Spring ABC Preschool is taking applications for this coming school year for students that are 3 or 4 years of age on or before august 1st. There are two types of enrollment options…ABC free slots and tuition slots…ABC free slots have income guidelines, for example a family of four the income would be $55,500…The other slot is for families who don't meet the income qualification.  The tuition slots cost $12.00 dollars a day and includes all meals, supplies and events that the preschool attends.  Hours will be 7:30 to 3:00 p.m. with bus transportation. For more information contact the school at 870-625-7212 or e-mail J Smoot at www.jsmoot@mssd.us.  Applications can be picked up the elementary school day Monday through Thursday between 8:00 and 4:00 p.m.
TUESDAY, AUGUST 2 – MAMMOTH SPRING/WEST PLAINS:
The Mammoth Spring Police will host "National Night Out" on Tuesday, August 2nd.  This is to help people to get acquainted with their local police officers.  A block party will be held at the Mammoth Spring Veterans Memorial Park with refreshments, children's activities and a time to visit. The City of West Plains will also have a "National Night Out" Tuesday, August 2nd from 6:00 until 9:00 p.m. residents are asking to lock their doors, turn on outside lights and spend the evening outside with neighbors and police.  Some areas will have a block party with cookouts, ice cream and contests.   The Police are asking that the ones that plan to participate, please pick up a form at the police station and fill it out…they will have this in case of an emergency.
SATURDAY, AUGUST 6th – DORA, MO:
 Dora Schools will hold their Back-to-School Fair from 8 a.m. until noon. This event is free and open to all students. There will be free clothing, shoes, and backpacks. Hygiene kits will also be available, as well as haircuts and more. Back to School Basics also provides all school supplies for students at Dora School to be delivered to each classroom and passed out by teachers on the first day of school. Back to School Basics is a not-for-profit 501c3 organization, monetary donations are tax deductible.
SATURDAY, AUGUST 6th – SUMMERSVILLE:
There will be a benefit cornhole tournament for Chad Jenkins on the square in Summersville.  Sign-ups start around 3:30 for the cornhole tournament and will be $20 dollars a team. There will also be a donation jar. Please participate and help Chad in this time of need.
SATURDAY/SUNDAY AUGUST 6TH AND 7TH – WILLOW SPRINGS:
The Tri-Rivers Classic golf tournament will be at the Willow Springs Thomas F Benyo Municipal Golf Course in Willow Springs. This will be a 36-hole, two-day tournament with 2-person teams. $200.00 entry fee and there will be a Calcutta after Saturday's round of play. The tournament is limited to the first 50 teams. To sign up contact Jeremy Haynes 417-331-9839
MONDAY, AUGUST 8th – ALTON:
The Alton R-IV School District will be hosting a Back-to-School Fair from 8:00-5:00 in the Multipurpose Building at the Alton Elementary. This event is open to any student currently enrolled in the Alton R-IV School District. Attendees will receive all school supplies needed for the school year. The Southern Missouri Community Health Center will be offering attendees a free dental screening. Hygiene items will also be available free of charge. Free haircuts will be offered as well. Students in attendance may sign up for a chance to win 1 of 3 chrome books donated by the Alton Bank!
WEDNESDAY, AUGUST 10th – COUCH:
Preschool openings are still available for students to enroll in the 2022-2023 school year in the Couch School District and out-of-district. Parents of students who are enrolled out-of-district or preschoolers who are younger than 4 years old will be responsible for providing their own transportation services. Students will need to be screened prior to the beginning of the school year. To screen for preschool, your child must be three years of age before August 1st of the coming school year. Parents must bring the child to screening, as well as their birth certificate, social security card, proof of residency and immunization record. Please contact the elementary office at 417-938-4212 to set up a screening day and time.
WEDNESDAY, AUGUST 10 – WEST PLAINS:
The West Plains Country Club Ladies Golf Association is hosting the 3rd annual 4-lady Scramble Golf Tournament on Wednesday, August 10th to benefit the Ozarks Healthcare Mobile Mammography Unit.  Entry fees are $75.00 per person of $300.00 per team, plus $50.00 for a cart rental if needed.  The Entry fee includes golf and range balls, donut and coffee breakfast, goodies gift bag, one mulligan per person lunch buffet after the round. Chances to win flight prizes and lots of cash hole prizes. Deadline for registration is Monday, August 8th.
THURSDAY, AUGUST 11th – WEST PLAINS:
The American Red Cross will be holding a Blood Drive in West Plains on Thursday, August 11th. The drive will be held in the multi-Purpose room of the Missouri Department of Conservation office located at 551 Joe Jones Boulevard from 10 a.m. to 2 p.m.   Call 1-800-RED CROSS (1-800-733-2767) or visit RedCrossBlood.org and enter: MDOC to schedule an appointment
FRIDAY, AUGUST 12TH – WEST PLAINS:
The West Plains Zizzer Quarterback Club is gearing up for the annual Zizzer Football dinner and auction fundraiser at the West Plains Middle School FEMA Building at 6pm. Families or businesses can support Zizzer Football in a variety of ways! Anyone will be able to purchase a plate for $25 or an entire table for 6 people for $200. A delicious meal will be served by your very own Zizzer football boys! They are also accepting donations for the silent and live auctions which are greatly appreciated! If you have questions or would like to donate, or need tickets for the dinner, contact Julie Miller at 417-372-1529, or Quanna Hafer at 573-424-8508. All proceeds benefit the Zizzer Quarterback Club and the Zizzer Football Team.
FRIDAY, AUGUST 12 – WEST PLAINS:
 West Plains, Missouri – August 12, 2022 –The Community Blood Center of the Ozarks, the sole supplier of blood, platelets, and plasma to patients at 44 area healthcare facilities, urges donors to help increase the blood supply during the Be fabZOOlous blood drive at the upcoming blood drive in West Plains on Friday, August 12.  Community Blood Center of the Ozarks donors provide all the blood for patients at Ozarks Medical Center, as well as dozens of healthcare facilities across the Ozarks. West Plains area residents will have the opportunity to donate at the following location:
Ozarks Healthcare – OMC Parkway Center – Willard Hunter Classroom 1211 Porter Wagoner Blvd, West Plains ON Friday, August 12 – 12:00 PM to 6:00 P.M.
To help avoid wait times, appointments are strongly encouraged. Donors can schedule an appointment at https://www.cbco.org/donate-blood/ or by calling 417-227-5006.
for more information contact – Michelle Teter – Community Blood Center of the Ozarks -417-224-4898- teterm@cbco.og
FRIDAY/SATURDAY, AUGUST 12th/ 13th – MT. GROVE:
The Second Annual Mountain Grove Heritage Festival will be held on the square in Mountain Grove. The theme of this year's festival is "Trains, Planes and Antique Motorcycles". On Saturday, view model train displays by the West Plains Model Railroad Club. Plans are underway to have a real BNSF engine on site for tours.  Witness a "fly-in" at the Mtn. Grove municipal airport including both full size and remote-control airplanes.  Enjoy music throughout the day Saturday plus a quilt show at The Loft, and browse over 175 crafts, entertainment and food vendors.
SATURDAY, AUGUST 13th – THAYER:
Thayer Mighty Mite Football sign-up is from 8a to 10:30 at Thayer Elementary School.  ALL area schools are welcome to participate.  The cost to sign up is $45 for the first child, and $15 for other children who live in the same household. Grades 3rd through 6th.
SATURDAY, AUGUST 13th – THAYER:
The Bellah Cemetery Homecoming is at NOON with a pot-luck lunch.  Donations for upkeep of the cemetery are needed.  If you can not attend, please consider making a donation by sending a check to Bellah Cemetery Fund at P.O. Box 67 in Ravenden Springs, Arkansas  72460.   Bellah Cemetery is in Northwestern Randolph County on Bellah Cemetery Road.  For more information, call Shirley Fortner at 870-869-3261.
SATURDAY, AUGUST 13th – MOUNTAIN VIEW:
The Mountain View Rotary three-person 18-hole scramble golf tournament will be held at the Mountain View golf course. There will be morning and afternoon tee times. Cost will be $150.00 per team. You can sign up at the sheet inside the pro-shop or by calling 417-247-9101.
SATURDAY, AUGUST 13th – WEST PLAINS:
The 8th Annual Bridges Back-To-School & Health Fair will be held on Saturday, August 13th, in the West Plains High School student parking lot from 9 a.m. to 11 a.m. This is the third year that the Fair will be a drive thru event. This event is for students in the Fairview, Glenwood, Howell Valley, Junction Hill, Richards, and West Plains Districts. All students from head start to THEIR senior year of high school are welcome to attend. Students are asked to preregister for the event at Eventbrite.com
SATURDAY, AUGUST 13th – ASH FLAT:
The Howell Family from Thayer will be in concert on Saturday night, August 13th at 6:00 p.m. at the Ash Flat Church of God, 124 Arnhart Street in Ash Flat, (street behind the courthouse) Fellowship will be held following the singing.  For more information call 501-574-8294.
TUESDAY, AUGUST 16th – THAYER:
Red Cross Blood Drive at the Thayer First Baptist Church Christian Activity Center on Chestnut from 1 to 5 p.m.  Schedule your appointment now at RedCrossBlood.org.   Give the gift of life as blood supply is low and they need your help to help others.
WEDNESDAY, AUGUST 17 – SALEM, AR:
CALLING ALL FULTON CO. SENIORS (60 and above).  August 17th Fulton County's Elite Home Health Office will be hosting Chair Volleyball at the Salem Senior Center. It will start at 10 AM.   After Lunch (around 12) they will have an Ice Cream Social.
FRIDAY, AUGUST 19TH -WEST PLAINS:
 The West Plains Lady Zizzer Softball Red and White Scrimmage will be held on Friday, August 19th at 5:30 p.m. at the Zizzer Softball field. Following the scrimmage there will be a mandatory athlete/family meeting. Please make plans to attend.  Spring Dipper Ice Cream will be served.
SATURDAY, AUGUST 20TH – MT. VIEW, MO:
The Mountain View Family Youth Center will be hosting a CO-ED Adult softball Tournament at the Mountain View city softball fields. The cost per-team is $100.00. Registration deadline is August the 5th. For more information, please call 417-934-0067. All proceeds will go to help support area youth!
SATURDAY, AUGUST 20th – WILLOW SPRINGS, MO.
The George E. Hay Society's 16th Annual Honors and Awards Ceremony will be held on Saturday, August 20th at 5:00 p.m. at the Star Theater in Willow Springs, Mo.  the 2022 Hall of Honor Inductees are "Dave and Darlene Gourley", "George Mason" and "Gordon McCann".  Free Admission…Donations Appreciated.  For more information call 573-776-5253,  417-293-3367 or www.georgedhaysociety.org.
SATURDAY, AUGUST 20th – THAYER:
The Grand Gulf Shiloh Church is hosting a gospel singing on Saturday, August 20th at 6:00 p.m.  "Final Authority" of Sullivan, Missouri will be singing.  The church is located five miles west of Thayer on Hiway W…Go to County road 378, turn left…you can see the little church. Pastor Rick Krietemeyer welcomes everyone to this singing.  (918-440-8085)
FRIDAY, AUGUST 26 – COUCH SCHOOL:
Free Meals will not be automatic this year at Couch Schools. All students will need to qualify by filling out a free and reduced lunch application. Applications will be in the back-to-school packets or available at the school offices. APPLICATIONS WILL BE DUE BY FRIDAY, AUGUST 26.
SATURDAY, AUGUST 27th – ALTON:
The B.B. Road Volunteer Fire Dept is hosting a Bar-B-Q dinner on Saturday, August 27th from 4:00 to 7:00 p.m. at the Community Center.  Menu consist of Bar-b-Q pulled Pork, Side Dishes and dessert bar and beverages.  Adults and children over 12, donation is $10.00…children 12 and under $6.00…preschoolers free. BB Road is located 10 miles east of Alton. turn on Hiway 160 east – go to intersection and cross road of 225 and 222.  Signs posted.
SATURDAY, SEPTEMBER  3rd – MAMMOTH SPRING:
The 36th annual Antique and Classic car Show will be held on Saturday, September 3rd at the Mammoth Spring State Park ball field.  Hours are from 9:00 until 1:00 with Trophies given out at 11:00 a.m.  Over 50 trophies will be given.  There will be music, food, cruise-In and t-shirts.  For more information call 870-378-3266 or e-mail   Adam.Davis@arkansas.gov.
SUNDAY, SEPTEMBER 4th – WEST PLAINS:
The Tribute Quartet will be in concert on Sunday, September 4th at 2:00 p.m. at the First Freewill Baptist Church in West Plains.  Andrew Eckman and Four Corner Quartet will also be singing.  This is a great group of Southern Gospel Singers you don't want to miss. The church is located behind "Steak and Shake" and Hirsch Feed.
SATURDAY, SEPTEMBER 24 – HARDY:
The Hardy Homesteaders Day will return to Hardy on Saturday, September 24th.  They are needing volunteers to help at this event, for the set up, to help with a booth or be a demonstrator.  Any age, guys or gals, individuals or groups are needed.  Contact Crystal at 417-280-1003.
SATURDAY, OCTOBER 8th – THAYER:
The annual Thayer Chamber of Commerce FALL FESTIVAL will fill the streets of downtown Thayer from 4 to 8:30 p.m.   If you'd like a booth, the cost is $20 or $25 with electricity.  For additional details, contact Bec Eckman at 417-280-0142.   Registration forms will be available soon.
SATURDAY, OCTOBER 15th – BAKERSFIELD, MO:
Gospel Sing and BBQ Benefit for St. Jude Children's Hospital at the Bakersfield Pride Park Pavilion beginning at 6 p.m.   Famous Giant Hot Dogs, Chips and Sodas will be available with all proceeds going to the kids at St. Jude.  The event is hosted by Andrew Eckman, Shelter Insurance agent from West Plains.  Enjoy three awesome gospel music groups all night long.  The Four Corners Quartet, the New Heart Quartet, and The Villines Trio.  A love offering will be taken and all proceeds going to support St. Jude Children's Hospital.
ALTON:
GriefShare, a special help seminar and support group for people experiencing grief and loss will be held on Thursdays at 6pm at the Alton Church of Christ.  GriefShare features nationally recognized experts on grief recovery topics.  Seminar sessions include "Is This Normal", "The Challenges of Grief", "Grief and Your Relationships," "Why", and "Guilt and Anger".  Meetings will be held at 105 Dunigan Street at the Alton Church of Christ, behind Mills Feed Store.  This is open to the public and is not a denomination specific event.  For more information, call 417-280-1046.
ALTON & THAYER:
The Alton & Thayer Senior Centers will now be offering "hot meals to go" on a weekly basis.  The meals will be done "take out style" at the front door at each center.  For more information, call the Alton Center at 417-778-7342 or the Thayer Center at 417-264-7354 or visit social media pages for each center and to view menus.
ASH FLAT:
The Ash Flat Senior Life Center invites the community to attend monthly events at the center. Every Tuesday and Friday the center holds bingo from 9 until 10:30, Thursday's the center holds card games, board games and painting classes from 9 until 10:30 and they also have exercise classes every Thursday from 10 until 10:30. Snacks are available and meals are served at 11:30 each day at a cost of $3. Call for more information at 870-994-2174
CHEROKEE VILLAGE:
The food pantry at the First Baptist Church in Cherokee Village will be open every Tuesday from 9am to 1pm.
HARDY:
The Spring River Artists Guild at 300 Main Street in Hardy will now be open each Friday, Saturday, and Sunday until Christmas.  Friday hours are 12-4pm, Saturday hours are 10am-4pm, and Sunday from 1-4pm.  Look for the big ART sign and the purple porch.  Masks are required.
MAMMOTH SPRING:
Exercise classes are held at the Mammoth Spring Senior Citizens Center 950 Archer Avenue in Mammoth Spring every Monday except major holidays at 9:00 am. The class lasts 30 minutes and involves stretch bands, weights, stretching, and working on balance. Contact Salem Extension Office for more information at 870-895-3301 or Lisa at 870-321-3351.
SUMMERSVILLE:
A free beginners line dance workout is offered each Thursday from 5:30–6:30pm at the Summersville Senior Center.  A $1 donation to the senior center is suggested to cover use of the facility.  For more information, call 417-932-4866.
WEST PLAINS:
The West Plains Area Farmers Market, located in the East Towne Village pavilion, at 1380 Bill Virdon Blvd. in West Plains, is now open from 2 to 6 p.m. Tuesdays and 9 a.m. to 1 p.m. Saturdays.
The Howell County Health Department is accepting new or gently used coats for children and adults.  Items can be dropped off at the Health Department at 180 Kentucky Avenue in West Plains or please call 417-256-7078 to arrange pick up.
THAYER:
Ozarks Healthcare Thrift Store in Thayer, located on 612 South 6th St. is open for donations and shopping Monday through Saturday, from 9AM to 4:30PM with a sale every Thursday. Any questions can be answered on our Facebook page or by giving the store a call at 417-264-2028
We will be going by the guidelines issued by the Governor to help keep us and our patrons safe, so expect to see our employees donning masks and gloves for the upcoming weeks. This also means that there will be a limit on the number of people that will be allowed in the building at one time. There will be lines marked out for the appropriate distance near the register, along with the isles being marked as one way only. The Ozarks Healthcare Foundation's mission is "to support Ozarks Healthcare in providing high quality, compassionate health care and promote wellness in the communities we serve."
The First Baptist Church in Thayer has a Christ centered addiction recovery program each Monday at 6:00 p.m. in The Thayer Christian Activity Center on Chestnut Street.  Celebrate Recovery is a faith-based approach to overcoming addictions.  If you or a loved one is struggling with an addiction you are invited to attend or invite someone to attend with you.  If you would like to donate to the many needs or help in this ministry contact Pastor Bro. Jared Russell at 417-264-3403 or e-mail him at www.jaredpaulrussell76@gamaill.com .  If you are able to help provide part of the weekly meal, please sign up for an item at the Welcome Center.  The help will be much appreciated and will bless many.
Starting the week of January 18th, the Tax Collector office in Thayer will be open on Wednesdays and Thursdays from 9am – 4pm. These hours will remain until further notice.
The Christian Activity Center in Thayer is open for Walkers from 7:00 until 9:00 a.m. Monday through Friday….and open Monday through Thursday from 10:00 until 2:00 p.m. for Senior Adult Activities.
AA meetings are held on Monday, Wednesday, and Friday at 8:00pm at St. Paul United Methodist Church in Thayer.
Barabbas Regional Outreach meets each Thursday beginning at 6:00pm at the Thayer Christian Activity Center.  The organization will engage in weekly meetings of a religious nature to further encourage inmates, those recently released, those suffering from addiction, and anyone who is need of support to reintegrate back into society.  Meeting begins at 6:00pm but please feel free to join as your schedule allows. Food is provided for those in attendance.  For more information, call 417-280-0976.
MAMMOTH SPRING:
Word is Alive Ministries Pastor Charles Morgan is on the air weekly on both AM1290 and FM103.7 The Gift as well as Anywhere, Anytime Kkountry 95 with sermons thanks to faithful listener support. Pastor Charles is on the Gift each Wednesday from 8:30am to 845am and each Sunday on Kkountry 95 from 1130am to Noon. If you would like to contribute to the Non-Profit Organization tax deductible to support the messages on air please send to Word is Alive P.O. Box 1152 Mammoth Spring, AR 72554 or drop off at any Southern Bank.
SENIOR AGE TAX VOLUNTEERS:
The Senior Age Area Agency on Aging is seeking tax volunteers.  You do not need prior experience, just basic computer skills and all returns are using IRS approved software.  Hours are flexible and volunteers are asked to serve an average of 5 or more hours per week from February through April.  As a volunteer, you'll join a program that's helped millions of people file tax returns at no charge for over 40 years.  If you are interested in becoming a part of the volunteer team, call 417-868-9524, inquire at the local Senior Center or at susan.hughes@senioragemo.org
THAYER COMMUNITY: 
Did you know you can recycle your Christmas lights? Bring your unwanted or non-functional Christmas lights and drop them in the collection box located inside Thayer City Hall. The lights will then be taken to Computer Recycling Center for recycling on February 9th. For more information, call 417-247-7875.
As the COVID-19 pandemic grows, so do fraud schemes.  Here are some tips to remain safe from scammers.  Never give out your Medicare number or social security number to phone calls, emails or home visits.  There is no vaccine for this virus, so do not listen to solicitors selling a cure or vaccine.  Before donating, know who you are giving money or materials to battle this illness.  As always for your Medicare questions call Arkansas's Senior Health Insurance Information Program for free and unbiased answers– 1-800-224-6330.