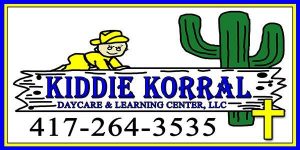 NOW THRU APRIL 15TH–SENIOR CENTERS 
SENIORAGE is here for you! If you are a senior and need help with your taxes please call us to set up an appointment. We can help you if you meet certain criteria for free. Please call 417-679-4746 or your local seniorAge senior center to make an appointment.
Alton: 417-778-7342
Thayer: 417-264-7354
West Plains: 417-256-4055
JANUARY 5TH  – 29TH – THAYER, MO:
The Alton-Thayer Elks #2545 will be having a silent auction for St Jude's January 5th-29th. All proceeds from donations will go to St Jude's. The auction will end Jan 29th at 7pm. All payments must be made from highest bid by Feb 5th or it will go to the next highest bid.
JANUARY 17TH -FEBRUARY 10th – MT. VIEW, MO:
Eastbound and Westbound U.S. Route 60 in Howell County will be reduced to one lane as MoDOT crews seal seams in the roadway from County Road 2990 to just east of Route 17 north. The work will be conducted on the 5-lanes section through Mountain View, Missouri on Thursday, Jan. 27th through Thursday, Feb. 10th from 8 a.m. to 3 p.m. daily.
WEDNESDAY, January 25 – MAMMOTH SPRING:
Free GED classes are available at the Mammoth Spring Ozarka College beginning this Tuesday and Wednesday between 9:00 and 3:00 p.m. Fore more information on College and Classes call 870-368-2051.
SATURDAY, JANUARY 29th–WEST PLAINS
The 1st Baptist Church in West Plains will present their annual Sportsmens Bash and Chilli Cook-off on Jan. 29th at 5pm on the South Campus.  Special guest speaker will be former Marine Pilot and Evangelist Doug McCary.  There will be an antler scoring competition and cook-off.  Everyone is invited for an evening of fellowship.  Find more information and rules and regulations for the contest at www.westplainsfirst.org/event   or call the church office 417-256-3128.
SATURDAY, JANUARY 29th –THAYER:
The Alton/Thayer Elks lodge #2535 will have a dinner for St Jude's night on Saturday, January 29th. The meal will include Pulled Pork Sandwiches, baked beans and cole slaw. The cost of the meal will be $5 a plate.
SATURDAY, JANUARY 29th–COUCH:
The Couch Homecoming Ceremony has been rescheduled for Saturday, January 29th.  The ceremony will begin at 4:00 pm, followed by games with Kosh.  The boys will play first followed by the girls game.
SATURDAY, JANUARY 29th–HORSESHOE BEND:
A benefit Chili and Soup Cookoff at the Paternal Order of Eagles #3431 takes place this Saturday at the Eagles on Church Street.  If you want to participate please have your soup and chili filled crock pots there by 1:00 o'clock as the judging begins at 1:45.  Prizes will be awarded for 1st and 2nd in both classes.  Then at 3:00 they will serve the soup and chili, all you can eat for $5.00.  All proceeds will go toward the Eagles to replenish the kitchen and equipment, so they can better serve the community.  For questions call the Eagles at 870-670-4848.
FRIDAY, FEBRUARY 4TH – WEST PLAINS:
The public is invited to have a cup of coffee and discuss city happenings with City of West Plains Mayor Mike Topliff from 7 to 8 a.m., Friday, February 4 at the West Plains Civic Center – Redbud Room. "Coffee with the Mayor" will be held the first Friday of each month. In addition to the Mayor, City Administrator Sam Anselm and other city directors, department leads and employees will be on hand.
SUNDAY, FEBRUARY 6TH – HORSESHOE BEND, AR
The Perry's will be in concert at 6 p.m. at Music in the Mountains theatre in Horseshoe Bend, Ar.  A love offering will be taken.  For more information contact Pastor Tom Doty at Praise and Worship Fellowship. Call 870-926-9934 OR 870-847-1340
MONDAY, FEBRUARY 14 – THAYER:
A public meeting will be held Monday, February 14th at 7:00 p.m.  at the Thayer Fire Station to discuss current needs of the Thayer Volunteer Fire Department.  This is a requirement prior to submitting a grant proposal for needed equipment for the department.
TUESDAY, FEBRUARY 15th -THAYER:
First Baptist Church of Thayer and the American Red Cross are hosting an upcoming blood drive on Tuesday, February 15th from 1 to 5 at the Christian Activity Center at 420 Chestnut Street.  Please join their lifesaving mission and schedule an appointment today!  Go to www.redcross.org
FEBRUARY 1 to March 8:
The Missouri law requires all purchasers and users of restricted- use pesticides to attend a training session to be certified for a private applicators license.  This includes Grazon P+D, Tordon 22K, Surmount, Mustang Max, Warrior !! and others.  Seating for the in-person training is limited. This is free of charge and will last approximately two hours. You must be 18 years of years or older to attend.  If you cannot attend a meeting,  a Zoom training will available at https://extension.missouri.edu/events/?find_your_interest=&programs=Pesticide+Applicator+Training&Ipurl=%2fevents.
The following locations include:
Tuesday, February 1 – Gainesville – 6 p.m. 417-679-3525.
Wednesday, February 2 – Mountain Grove – 2 p.m.  417-349-4134.
Friday, February 4 – Ava – 10:30 a.m.  417-683-4409.
Thursday, February 10 – Marshfield, 10:30 a.m. 417-859-2044.
Tuesday, March 1 – West Plains – 6:00 p.m.  417-256-2391.
Tuesday, March 8 – Houston, Mo 6 p.m. 417-967-4545.
TUESDAY, FEBRUARY 8th – ALTON:
American Red Cross gives you an opportunity to give blood at the Alton High School from 1:00 to 5:00.  Give the gift of life.  Log on to schedule your appointment now.
WEDNESDAY, FEBRUARY 9TH – ST. JUDE RADIO THON:
Plan to be a part of the annual St. Jude Radio thon on K-Kountry 95,  100.9 The Train and AM 1290 and FM 103.7 The GIFT and help find cures and save lives. The radio thon starts at 6am and ends at 10 p.m.   You can help NOW by participating in some of the area fundraisers:
Hirsch Feed and Farm Supply, Thayer and West Plains:  All proceeds from the sale of Hirsch branded clothing (long and short sleeved t-shirts, and  hoodies) are donated to St. Jude
Taylor Grubaugh Chevrolet Buick GMC in West Plains:  $50 donation to St Jude for every vehicle sold Jan 7th to Feb 5th.
Don's Auto Service:  $5 donation to St Jude for every tire sold Jan 17th– Jan 28th
Help St. Jude!  Country Cottage Café of Thayer will donate $1.00 from every meal sold all day long from 6:00  am to 2:00 pm Wednesday Feb 9th.     Saving One Child At A Time.
Buy your tickets now at Piney Creek Farm and NA P A Auto Parts in Alton for an opportunity to win one or both huge gift packs with all money donated to the St. Jude Radio thon.  The Adult pack worth $500 includes a nice socket set, screw driver set, Dewalt drill and driver set, roadside emergency kit, 50 foot air hose, bundle of zip ties and more.  The kids pack includes a bouncy bull, bouncy horse, rodeo chute, set of barrels for racing and more, valued nearly $200.  Purchase tickets for one or both.  One dollar a ticket or 5 tickets for 6 dollars.   All goes to St. Jude.
Tri County Medical Supply and Respiratory Services in Salem Arkansas is raising money for St. Jude.  Between January 17th till January 31st, for every bottle of their Jordan's syrups (which is their flavor additives for coffee, tea, soda, and water) they are going to donate 1 dollar per bottle to the St. Jude Kids radio-thon.  Stop in and help save lives and find cures.
Simpson True Value in Alton and BGT clean air services is giving away a set of American flag Corn Hole game boards.   The boards can be seen, and tickets purchased at Simpson True Value.  $1.00 per ticket or  6 for $5.00.  Also purchase tickets from Billy Johannsen at BGT clean air services.  Drawing will held during the Country Cares for St. Jude Kids Radiothon on Feb. 9th
ST JUDE DAY AT FREDS FISH HOUSE in Mammoth Spring will be on Wednesday, Feb. 2nd.  From open until close…every penny you spend will be donated to St. Jude Children's Hospital.
Wood and Huston Banks in West Plains will have pin-ups at the Porter Wagoner main branch and at the Walmart location.  Please make a donation to the kids at St. Jude and join others in the cause to find cures and save lives.
Furniture Depot in Mountain Home is donating a portion of each sale to the St Jude Radio-thon now thru Feb 9th.
Alton Quick Connection/Fuel Express in Alton–Day of the radio thon only:  Whole Pizza for $10….Hunk (1/4 pizza) for $3 and Slice for $1..For every pizza sold that day, a good portion of the sales go directly to St. Jude Radio-thon to help the kids.
WEDNESDAY, FEBRUARY 9th–WEST PLAINS:
The West Plains Education Foundation is hosting a Super Bowl LVI raffle. 100% of funds raised will benefit classroom innovation grants in the West Plains School District.  One Lucky Winner will Receive –
– A 75-inch Fire TV and surround sound from Richards Brothers Feed
– $150 Visa gift card from Nosari Home Mortgage
– $100 Pizza Shack Certificate
– $100 Dennis' Meat Market Certificate
– Brighton bracelet from the Kloz Kloset
– Gift basket from Country at Heart.
Facebook Live Giveaway will be Thursday, February 9, at 12:00 p.m.
FRIDAY, FEBRUARY 11TH — WILLOW SPRINGS:
DATE CHANGE: The Willow Springs Bears 2022 Hoop Queen activities have been moved from Friday, January 21st to Friday, February 11th. The change was made to avoid conflict with the Lady Bears playing in the Thayer Winter Classic.
SATURDAY, FEBRUARY 19th – WEST PLAINS:
Almost baseball time, that means Tacos & Trivia!  Zizzer Baseball will host their annual fundraiser Saturday, February 19th, at 6pm at the West Plains Elementary School. We plan to have a guest speaker, walking taco dinner, plenty of desserts, silent auction, and sports trivia contest. Get a team together, or just come eat and watch! For more info call 417-247-7779 or email  james.sharp@zizzers.org. All proceeds benefit the West Plains Zizzers baseball team.
TUESDAY, FEBRUARY 22 – MAMMOTH SPRING:
A blood drive will be held at the Mammoth Spring High School, 400 Goldsmith on Tuesday, February 22nd from 1:00 until 5:00 p. m.  Help more patients and give blood.  Call 1-800-REDCROSS (1-800-733-2767) or visit www.RedCrossBlood.org and enter MMSHS to schedule an appointment.
FRIDAY & SATURDAY, MARCH 4 & 5 – WEST PLAINS:
The Southern Missouri Builders Association will host the 30th annual West Plains Home and Garden Show at the West Plains Civic Center on Friday, March 4th from 3:00 to 8:00 pm. and Saturday, March 5th from 9:00 until 5:00 p.m.  For more information contact Mary Mike Taylor at 417-256-2422.
SATURDAY, MARCH 19 – WEST PLAINS:
The annual Cystic Fibrosis Concert will be held on Saturday, March 19th at 7:00 p.m. at the West Plains Civic Center.  Performing will be country artist Joe Nichols and Jessica's Friends.  Tickets are $25.00 advance and $35.00 at the door…  Tickets for children 13 and under are $5.00.
All proceeds will go to benefit Cystic Fibrosis research.  Advanced tickets are available at the following locations:
West Plains Civic Center Box office – 417-256-8123.
West Plains Wood and Huston Bank at Wal Mart Supercenter: West Plains and Willow Springs Savings and Loan: Liberty Bank and Simmons Bank in Mtn. View, Mo.:  K-Kountry 95 and the GIFT studios in Thayer:  Dora School:  Regina Voyles, Winona, Mike Coatney, Willow Springs and Sarah Honeycutt in Cabool.
SATURDAY, APRIL 9 – SALEM, AR:
The Fulton County Fair Association is accepting vendors for the 17th annual Spring Fairgrounds Flea Market that will be held on Saturday, April 9th.  The City-Wide yard sale will also be held on this date.  For more information for rental places call 870-895-5565 or e-mail fultoncountyfair1@gmail.com. Rental fees cans be paid on line.
SATURDAY, SEPTEMBER 24 – HARDY:
The Hardy Homesteaders Day will return to Hardy on Saturday, September 24th.  They are needing volunteers to help at this event, for the set up, to help with a booth or be a demonstrator.  Any age, guys or gals, individuals or groups are needed.  Contact Crystal at 417-280-1003.
ALTON:
GriefShare, a special help seminar and support group for people experiencing grief and loss will be held on Thursdays at 6pm at the Alton Church of Christ.  GriefShare features nationally recognized experts on grief recovery topics.  Seminar sessions include "Is This Normal", "The Challenges of Grief", "Grief and Your Relationships," "Why", and "Guilt and Anger".  Meetings will be held at 105 Dunigan Street at the Alton Church of Christ, behind Mills Feed Store.  This is open to the public and is not a denomination specific event.  For more information, call 417-280-1046.
ALTON & THAYER:
The Alton & Thayer Senior Centers will now be offering "hot meals to go" on a weekly basis.  The meals will be done "take out style" at the front door at each center.  For more information, call the Alton Center at 417-778-7342 or the Thayer Center at 417-264-7354 or visit social media pages for each center and to view menus.
ASH FLAT:
The Ash Flat Senior Life Center invites the community to attend monthly events at the center. Every Tuesday and Friday the center holds bingo from 9 until 10:30, Thursday's the center holds card games, board games and painting classes from 9 until 10:30 and they also have exercise classes every Thursday from 10 until 10:30. Snacks are available and meals are served at 11:30 each day at a cost of $3. Call for more information at 870-994-2174
CHEROKEE VILLAGE:
The food pantry at the First Baptist Church in Cherokee Village will be open every Tuesday from 9am to 1pm.
HARDY:
The Spring River Artists Guild at 300 Main Street in Hardy will now be open each Friday, Saturday, and Sunday until Christmas.  Friday hours are 12-4pm, Saturday hours are 10am-4pm, and Sunday from 1-4pm.  Look for the big ART sign and the purple porch.  Masks are required.
MAMMOTH SPRING:
Exercise classes are held at the Mammoth Spring Senior Citizens Center 950 Archer Avenue in Mammoth Spring every Monday except major holidays at 9:00 am. The class lasts 30 minutes and involves stretch bands, weights, stretching, and working on balance. Contact Salem Extension Office for more information at 870-895-3301 or Lisa at 870-321-3351.
SUMMERSVILLE:
A free beginners line dance workout is offered each Thursday from 5:30–6:30pm at the Summersville Senior Center.  A $1 donation to the senior center is suggested to cover use of the facility.  For more information, call 417-932-4866.
WEST PLAINS:
Ozarks Healthcare Thrift Store in West Plains is located at 1807 Porter Wagoner and is open for donations and shopping, Monday through Saturday, 9-5 with sales every Tuesday. Any questions can be answered on our Facebook page or by giving the store a call at 417-257-5915
We are following state guidelines and will have an occupancy limit of 30 that we will implement. There will be a 6ft distancing between customers requirement, especially at the register and when donating at the garage. This will make it easier to keep cross-contamination at a minimum. There will be lines marked out for the appropriate distance near the register, along with the isles being marked as one way only.
We will also be asking that customers leave their carts with the cashiers after they are done so that they can get cleaned. We sincerely thank everyone for their help that we will need to keep our employees and customers safe during this trying time. The Ozarks Healthcare Center Foundation's mission is "to support Ozarks Healthcare  in providing high quality, compassionate health care and promote wellness in the communities we serve."
The West Plains Area Farmers Market, located in the East Towne Village pavilion, at 1380 Bill Virdon Blvd. in West Plains, is now open from 2 to 6 p.m. Tuesdays and 9 a.m. to 1 p.m. Saturdays.
For the sixteenth year, the West Plains Chamber of Commerce Non-Profit Alliance, along with Ozark Action, representatives from West Plains Schools, West Plains Area Rural Schools, Law Enforcement, Businesses and other community groups, have once again joined forces for the Community-wide Christmas Assistance Program to help those in need.   If you, your company, organization or church would like to help someone this holiday season, the Committee can match you with someone in need. If your group already has an assistance project in place, please consider sharing the names of those you help with the Christmas Assistance Committee. They will eliminate those names from their master list, and free-up resources to serve even more people.  For a donor application, please call the Chamber office at 417-256-4433.
West Plains' families in need of assistance can pick up an application form at the Ozark Action office located at 710 East Main Street in West Plains. The Committee compiles a centralized database of those who have applied. This helps prevent the duplication of services and provides the ability to serve more of those in need. This year's application deadline is December 3, 2021.
The Howell County Health Department is accepting new or gently used coats for children and adults.  Items can be dropped off at the Health Department at 180 Kentucky Avenue in West Plains or please call 417-256-7078 to arrange pick up.
THAYER:
Ozarks Healthcare Thrift Store in Thayer, located on 612 South 6th St. is open for donations and shopping Monday through Saturday, from 9AM to 4:30PM with a sale every Thursday. Any questions can be answered on our Facebook page or by giving the store a call at 417-264-2028
We will be going by the guidelines issued by the Governor to help keep us and our patrons safe, so expect to see our employees donning masks and gloves for the upcoming weeks. This also means that there will be a limit on the number of people that will be allowed in the building at one time. There will be lines marked out for the appropriate distance near the register, along with the isles being marked as one way only. The Ozarks Healthcare Foundation's mission is "to support Ozarks Healthcare in providing high quality, compassionate health care and promote wellness in the communities we serve."
The First Baptist Church in Thayer has a Christ centered addiction recovery program each Monday at 6:00 p.m. in The Thayer Christian Activity Center on Chestnut Street.  Celebrate Recovery is a faith-based approach to overcoming addictions.  If you or a loved one is struggling with an addiction you are invited to attend or invite someone to attend with you.  If you would like to donate to the many needs or help in this ministry contact Pastor Bro. Jared Russell at 417-264-3403 or e-mail him at www.jaredpaulrussell76@gamaill.com .  If you are able to help provide part of the weekly meal, please sign up for an item at the Welcome Center.  The help will be much appreciated and will bless many.
Starting the week of January 18th, the Tax Collector office in Thayer will be open on Wednesdays and Thursdays from 9am – 4pm. These hours will remain until further notice.
The Christian Activity Center in Thayer is open for Walkers from 7:00 until 9:00 a.m. Monday through Friday….and open Monday through Thursday from 10:00 until 2:00 p.m. for Senior Adult Activities.
AA meetings are held on Monday, Wednesday, and Friday at 8:00pm at St. Paul United Methodist Church in Thayer.
Barabbas Regional Outreach meets each Thursday beginning at 6:00pm at the Thayer Christian Activity Center.  The organization will engage in weekly meetings of a religious nature to further encourage inmates, those recently released, those suffering from addiction, and anyone who is need of support to reintegrate back into society.  Meeting begins at 6:00pm but please feel free to join as your schedule allows. Food is provided for those in attendance.  For more information, call 417-280-0976.
MAMMOTH SPRING:
Word is Alive Ministries Pastor Charles Morgan is on the air weekly on both AM1290 and FM103.7 The Gift as well as Anywhere, Anytime Kkountry 95 with sermons thanks to faithful listener support. Pastor Charles is on the Gift each Wednesday from 8:30am to 845am and each Sunday on Kkountry 95 from 1130am to Noon. If you would like to contribute to the Non-Profit Organization tax deductible to support the messages on air please send to Word is Alive P.O. Box 1152 Mammoth Spring, AR 72554 or drop off at any Southern Bank.
SENIOR AGE TAX VOLUNTEERS:
The Senior Age Area Agency on Aging is seeking tax volunteers.  You do not need prior experience, just basic computer skills and all returns are using IRS approved software.  Hours are flexible and volunteers are asked to serve an average of 5 or more hours per week from February through April.  As a volunteer, you'll join a program that's helped millions of people file tax returns at no charge for over 40 years.  If you are interested in becoming a part of the volunteer team, call 417-868-9524, inquire at the local Senior Center or at susan.hughes@senioragemo.org
THAYER COMMUNITY: 
Did you know you can recycle your Christmas lights? Bring your unwanted or non-functional Christmas lights and drop them in the collection box located inside Thayer City Hall. The lights will then be taken to Computer Recycling Center for recycling on February 9th. For more information, call 417-247-7875.
As the COVID-19 pandemic grows, so do fraud schemes.  Here are some tips to remain safe from scammers.  Never give out your Medicare number or social security number to phone calls, emails or home visits.  There is no vaccine for this virus, so do not listen to solicitors selling a cure or vaccine.  Before donating, know who you are giving money or materials to battle this illness.  As always for your Medicare questions call Arkansas's Senior Health Insurance Information Program for free and unbiased answers– 1-800-224-6330.
Community leaders are banding together in a regional campaign encouraging healthy behaviors from citizens as COVID-19 continues to affect our community. The initiative called "Mask Up Ozarks" is comprised of representatives from Burton Creek Rural Clinic, City of West Plains, Howell County Health Department, Missouri State University-West Plains, Ozarks Medical Center (OMC), Southern Missouri Community Health Center (SMCHC), West Plains Schools and E-Communications (KKountry 95, The Gift, KLOVE and The Train). The coalition believes that how we continue to overcome this pandemic will be through the unified effort. The goal of the campaign is that as a unified message spreads, the region will move closer to a new set of "normal" behaviors in shared spaces. The campaign will provide resources to educate citizens as well as help businesses assure customers that their business is safe to visit, supporting a recovery that lasts.