K-Kountry 95 Anywhere, Anytime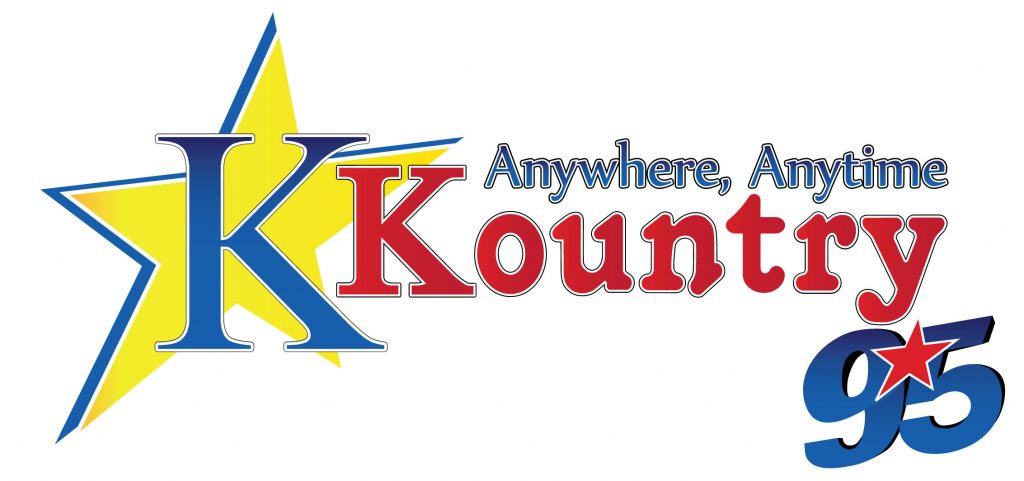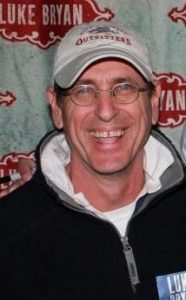 Terry King (6 p.m. 7 p.m.)
I spent 18 years at legendary radio station KVIL Dallas/FTW. While at KVIL, worked Mornings, Middays, Afternoons, Evenings & Overnights. One of two in the history of the station to work every shift on the clock.  While at KVIL, hosted around the world race with listeners, 13 countries in 11 days & all on the air.   Spent a little close time with "Check Point Charlie" in Berlin before going behind the wall with "The Great Race 2".   Yes before Reagan got Gorbachev to "Tear down that wall". It was a glorified scavenger hunt.  Eat your heart out "Amazing Race".  I have two wonderful daughters, Madison & Jillian.  Jillian is an 8 time Special Olympics gold medalist, Madison a star on the stage and attending Alabama, "Roll Tide".  My three great loves: Family, Food & any fish on the end of my fly rod!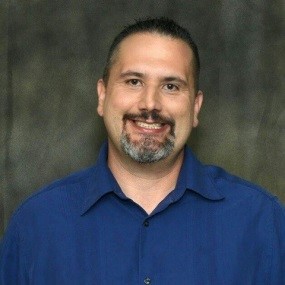 Steve Edwards (7 p.m.-12 a.m.)
I've always loved radio, but my first 'hands-on experience was at a county fair in Texas when I was 6 or 7.  A country station was doing a remote out of a big step van.  My dad had to lift me to the windows so I could see their mobile studio.  When the D.J. waved and said hello to me – on the air – I was hooked.  I love all types of music, but country is my favorite.  I'm truly blessed that radio has allowed me to share my love of music and I love the people I work with.  It's a match made in heaven.  One of my favorite radio career highlights was interviewing Alton Brown from the Food Network.  I've never been so star-struck!  I could barely form coherent sentences during the interview.  Alton was a true professional and made me feel comfortable.  Steve keeps busy with myriad interests including cooking, health and fitness, home improvement projects, and extreme Christmas light decorating. ​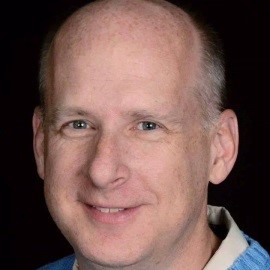 Buzz Jackson (12 a.m.-5 a.m.)
I grew up in the shadow of New York City. Being so close to the city gave me an appreciation for all kinds of cultures and music. In the 90s I fell in love with country music – but if you were to search my iPhone you'd find a healthy (or unhealthy, depending on how you look at it) dose of 80's pop music, too. I'm married with a daughter who loves all kinds of music. I love doing things in the community, and donate blood whenever I am eligible (I'm O-negative and that's always in demand!). When I'm not on the radio, I enjoy walking Wrangler The Dog around the neighborhood, riding the bike, catching a movie with my family, or checking out a country music concert.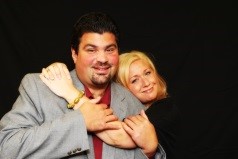 Becca & Malone (5 a.m.-6 a.m.)
I (Sam Malone) grew up in Easton Pa, from a very tight Italian family, with pasta every Sunday and maybe even Monday and Tuesday with a strong value of FAMILY and Friends! At 43 years old I still pretend to be a quarterback in my backyard! I just realized a gym is good for you a few months ago, and work out 3 days a week, I love country music as well as oldies, favorite Country artists include Carrie, Tim, and Miranda, Favorite all time would be Rolling Stones. And I (Becca) also grew up in Eastern PA! I am a wife, mom of 2, and a crazy Lord Of The Rings Fan! I love country music almost as much as you do, along with 80's & 90's Pop music…don't judge!
Mike Crase  "The Red Bone Morning show"  6 a.m.  – Noon!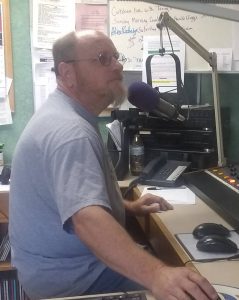 I caught the "radio bug" early in life, growing up in the St. Louis Metro area, listening to Harry Cary and Jack Buck call St. Louis Cardinal Baseball, which carried over to music in my teens, listening to K-SHE, WIL, and KSLQ.  I enrolled in the radio class at Cahokia High School and learned a lot from a great radio teacher by the name of Bill Bailey and spent some time "on-air" and calling Comanche sports on WRTE, our high school station.  Then it was on to college and WLCA radio at Lewis & Clark CC in Godfrey, Illinois.  In the early 1980s, I moved to Thayer, Mo, and started my professional career, right here at KALM/KAMS doing part-time and weekends, which eventually became a full-time gig.  And here we are  38 years later and still going strong, doing the Redbone Show daily from 6 am-12n on K-KOUNTRY 95, Thayer Bobcat, and Alton Comet sports.  I love to take the show on the road, doing remote broadcasts across the beautiful Ozarks. Sorry ladies, I am married, to Ms. Nina for 38 (or is it 39?) years and we have 3 wonderful children, Michael, Jessica, and Adam, and 2 granddaughters, who are the lights of my life.  Of course assorted dogs, cats, horses, pigs, etc…
I love to cook on my grill, gardening is a passion and I just enjoy plain ole country living!!
For fun…I work!!  It's great to have a job you love.  You'll also find me in the deer woods come fall, and co-hosting the American Roots Outdoors radio show with Alex Rutledge, which can be heard on 7 stations across southern Missouri and Northern Arkansas.
Follow me on Facebook…I'm on all the time!!
Sheila Robertson (Noon-3 p.m.) Monday – Friday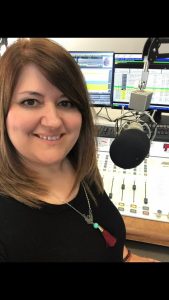 I was raised in Mammoth Spring, Ark. I had a love for radio from a young age. Out of high school, I was allowed to work at KALM/KAMS. I worked for about 7 years then took time off to raise my family.  I have 2 daughters, one son, a daughter n law, a son n law, and 2 precious grandsons.   I've been married to my husband for 31 years.   I enjoy motivational books, binge-watching tv shows, and time with my family.  I have a deep love for animals.
Rick Harris (3 p.m. – 6 p.m.) Monday – Friday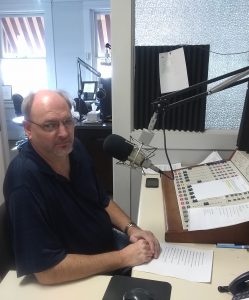 This is my 34th year in radio. I enjoy high school and college football and basketball. I enjoy all kinds of music. I was born in Peoria, Illinois, and moved to Thayer, MO. when I was 5. I am a Thayer High School Class of 1979 graduate. I like to go to the beach and concerts when I can.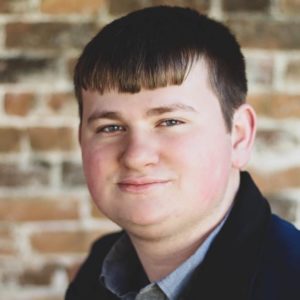 Hayden Savage – News Director – 6 am – NOON, Award-winning Y2Country Countdown Host – Saturday
I started at E-Communications in September of 2019 for the start of Thayer Bobcat Football coverage. In January of 2020, we launched the "Savage Saturday" which airs every Saturday morning from 6-12, plus we have the Y2Country Countdown that airs Saturday morning at 10 am. I left Small Town, USA for a few months to pursue a degree in college, there, I was hired by KAIT-TV as an associate producer, assisted on the ESPN+ broadcast team, and hosted different shows on RedWolf Radio all during a pandemic. I was named best jock personality and the Y2Country Countdown was named the best specialty music show by Arkansas CMA. I returned to E-Communications in the summer of 2021 as Imaging Director and Assistant Program Director, then in June of 2021, I took the job as News Director. It's my constant belief that our elected officials should be held accountable for their actions, and I intend to do just that, but, I would love to be your voice! If you ever have information or a potential news story, email me! HaydenSavage@Kkountry.com. If you ever see me in person, please say hi! I love to talk…