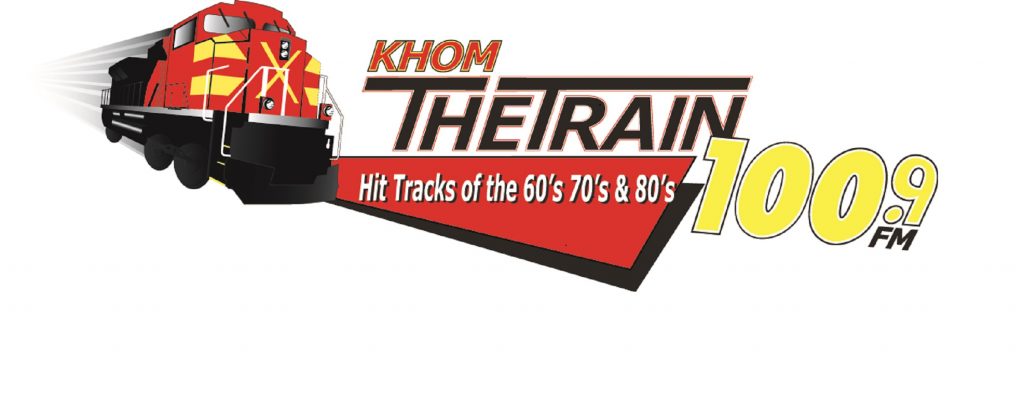 Locations in West Plains, Mt Grove, and Thayer
---

---
Your OFFICIAL home for Zizzer Sports is 100.9 The TRAIN
Air Personalities 
 JOHN SUMMERS: (6 pm-7 pm)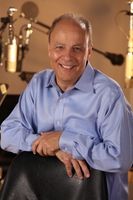 John's 30+ year radio career has taken him all across the country.  His love of music from the player's perspective has done the same:  Lots of traveling as the guitarist in his own rock band! He's also worked as a session musician for other great artists.  When John's not rockin' on stage or entertaining us on the radio he's hitting the hills off-road on his mountain bike or motorcycle, or he's buried in his music room going through his huge collection of LPs.  He also loves a great novel and never misses the latest block-buster movie.
JOYCE JEFFERSON: (7 pm-12 am)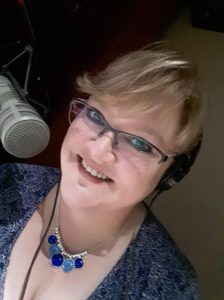 This single mom landed her first radio job while working at a pizza parlor. She and her twin teenage daughters have three dogs, three cats, two leopard geckos, a chinchilla and a fish. Joyce loves studying clouds and "weather watching." She also sings and pulls out her guitar to entertain friends now and then. By the way, she still loves pizza.
 KEITH STEPHENS: (12 am-5 am)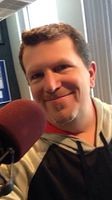 Keith grew up in New England, but escaped the cold to graduate from Arizona State where he started his radio career.  When he's not on the radio, he's a true soccer dad with two daughters (one a teenager so wish him luck). Keith loves classic TV, especially Seinfeld and MASH!  He likes to work out, read on his Kindle, and watch the latest trends on social media.  First album he ever bought? "Band On The Run" by Paul McCartney and Wings. He still has it and is excited because vinyl is cool again!
JAY FOX: (5 am-6 am)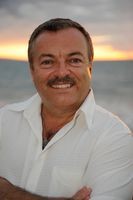 Jay has enjoyed playing the hits for four decades!  He is so driven by music and the history of Rock & Roll that he loves playing music trivia with anyone willing to take on the challenge (Hint: He knows his stuff!).    Married for 33 years, Jay and his lovely bride Regina have now seen their children go on to very successful careers themselves.  A volunteer with the fire department and rabid baseball fan, Jay's secret goal in life is to visit every ballpark in America to rate how nice the parking lots are. He was recently elected Mayor of Rock & Roll Radio by his 27 fans who have never met him but like his voice.  (If they only knew)
Rockin' Randall (Morning Express 6a-10a Monday through Friday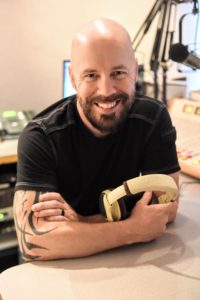 Randy Brooks is originally from Missouri and is a married father of three lovely girls. He has 30-plus years in radio, but is also a trained musician and plays many instruments. He has played as a performing and studio musician for most of his life as a side-gig while working in radio. He is also a practitioner of the Okinawan martial art of Kobayashi Shorin-Ryu, having studied it since childhood, and holds a fifth-degree black belt and title of Shihan in that style. "Everyone at my house does karate," he says. "It makes for interesting family disputes!" Randy is an avid fan of music and loves that he gets to focus on his main passion everyday at work. "I'd probably do this for free if they didn't pay me, but you'll never get me to admit that…..hey wait a minute, you're not gonna use that are you….HEY!"
Rick Harris (10 a.m. – 2 p.m.) Monday – Friday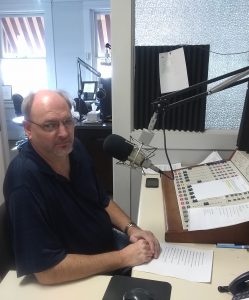 This is my 34th year in radio. I enjoy high school and college football and basketball. I enjoy all kinds of music. I was born in Peoria, Illinois and moved to Thayer, Mo. when I was 5. I am a Thayer High School Class of 1979 graduate. I like to go to the beach and to concerts when I can.
Sheila Roberts (2 p.m. – 6 p.m.) Monday – Friday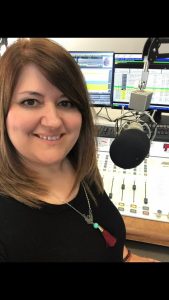 I was raised in Mammoth Spring, Ark. I had a love for radio from a young age. Out of high school I was given the opportunity to work at KALM/KAMS. I worked about 7 years then took time off to raise my family.  I have 2 daughters, one son, a daughter n law, a son n law and 2 precious grandsons.   I've been married to my husband for 31 years.   I enjoy motivational books,  binge watching TV shows, and time with my family.  I have a deep love for animals