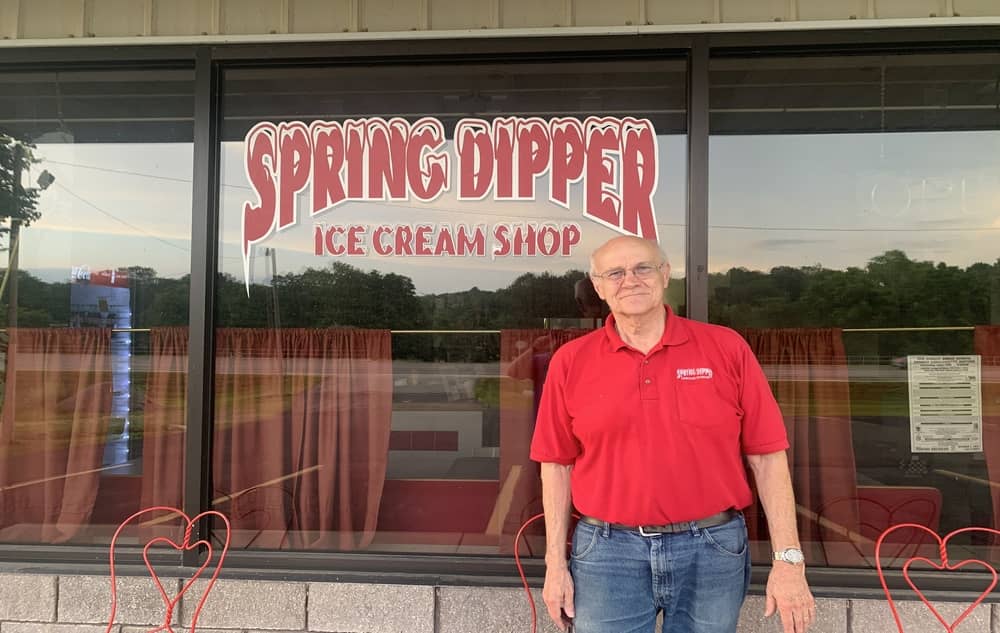 The Spring Dipper in Mammoth Spring will soon change hands of ownership. 
For years, you could stop in, get freshly made ice cream, with service from owner and founder of the company Neil McWilliams. 
ECNN sat down with Neil yesterday to discuss the finalization of the building sale, which will sell the building to Ken McKenzie.
McKenzie will be taking over the business and The Spring Dipper will stay open. 
Neil told us that he would not be retiring though. 
He will open up a facility on Highway 19 in Thayer where people can stop by and watch him make ice cream through the window. 
Neil credits his great success to the community through support at ball games, local events, and stopping by at the Mammoth Spring Location.
For a Complete Look at All the Latest News Click Link Below