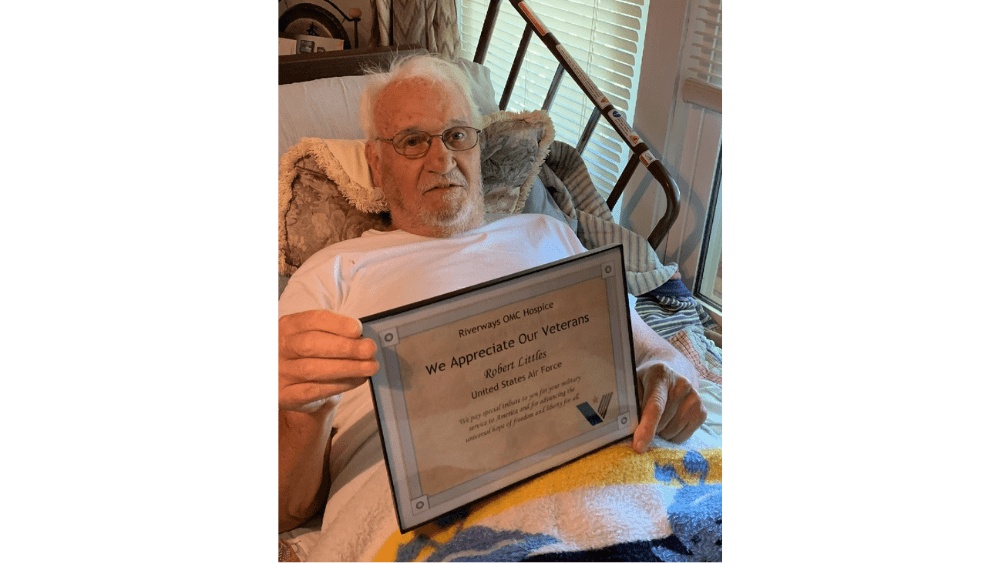 WEST PLAINS, MO – Ozarks Healthcare At Home: Hospice recently honored Robert Littles of Alton, Missouri, for his service in the U.S. Air Force during the Vietnam War with a "We Honor Veterans" ceremony. Littles served as a welder during his term of service. Littles and his wife Ruth Ann have been married since 1994 and have six children, 16 grandchildren, and 11 great grandchildren.
Ozarks Healthcare At Home: Hospice provides for the physical, emotional, and spiritual needs of patients and their families in the final stages of an incurable illness. Ozarks Healthcare At Home: Hospice offers a full range of services, including nursing care, medications, and more. Trained volunteers play an integral role in the care that is given to both patients and the patients' families as they face end-of-life issues.
For more information about Ozarks Healthcare At Home, visit https://www.ozarkshealthcare.com/services/home-care/ or call 417-256-3133.
---
For a Complete Look at All the Latest News Click Link Below