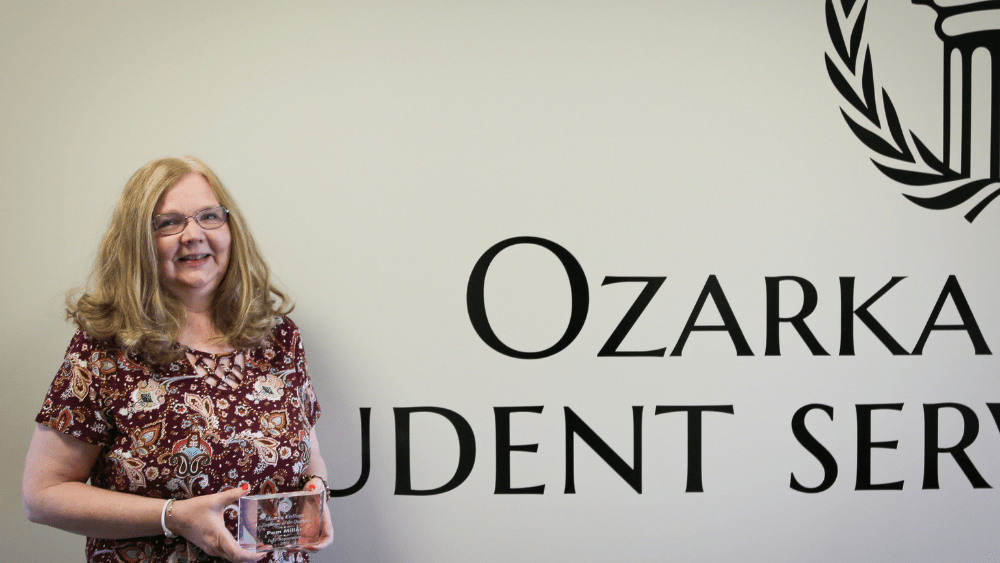 MELBOURNE, AR (October 27, 2021) – Ozarka College is proud to announce that Pam Miller of Melbourne, Arkansas has been selected as Ozarka's Employee of the Quarter. Miller is the financial aid specialist for the College.
"Pam has been a dedicated and valued employee at Ozarka for over 20 years," said Zeda Wilkerson, Ozarka College vice president of student services. "Her service and commitment to students has been unwavering throughout director changes, office moves, and campus expansion and she is very deserving of this award."
Pam has been employed at the College for 21 years and currently serves as the financial aid specialist for the college. Pam joined the Ozarka team as a part-time student employee when she began taking classes at the college in 2000. Since that time, Pam has been instrumental in the financial aid department it has come to be today. She has earned the Employee of the Quarter recognition for the period of July through September 2021.
For more information about Ozarka College, to register for classes, or schedule a campus visit please call 870.368.2300 or visit our website at www.ozarka.edu.
---
For a Complete Look at All the Latest News Click Link Below